RACE an ISO 9001-2008 certified Training Institute was established in 2012. Since then RACE has grown in stature and in a matter of just 4 years, has become a premier Institute. In fact, it has been crowned the best Institute of its type in the country. RACE is now a household name for Bank Entrance and SSC exam coaching. No other Institute can match the training features offered by RACE. Quite understandably and justifiably, RACE is the toast of the town. RACE is headquartered in Chennai.
Student Review about RACE:
Admission Office:
#1 South Usman Road,
Opp to T Nagar Bus Terminus,
Thyagaraya Nagar,
Chennai – 600 017.
Courses Offered in Race Chennai Branch
RACE is student-centric and has laid out a number of features, some innovative, to help young students learn and improve their chances of reaching their career goals. It is in the DNA RACE to bend backward to accommodate special requirements of students. A computer Lab with about 700 computers, with net connections and a well-stocked library with over 8000 books, relevant to the competitive exams are two major facilities set up as a result of pioneering efforts of RACE. Significantly, they are thrown open to RACE students free of cost to facilitate online tests.
Facilities..
Computer Lab
Our computer lab provides the exact simulation of a Real Exam..!
know more about computer lab
Library
Library, source of our Success; houses more than 8000 books on all subjects..!
know more about RACE Library
Solo Lab
Experience the power of distraction less practice in our SOLO Practice Lab..!
know more about RACE SOLO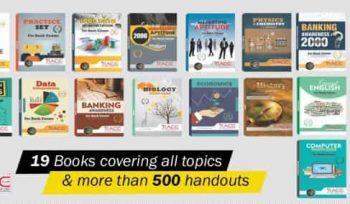 Study Materials
We strongly regard our materials as the backbone of our success. We frequently upgrade the quality of the materials …
know more about RACE Materials
Practice Village
A 12 acre sprawling campus dedicated for our students' to practice competitive exams …
know more about Practice Village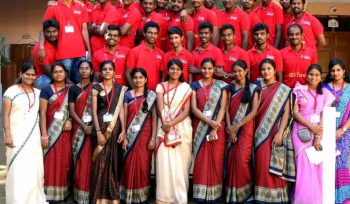 Research & Development
It is a department directed towards the innovation and improvement of products and processes…
know more about R & D Dept
Why should you choose RACE Institute?
S. No
Feature
Chennai RACE Coaching Institute
MYTE

1

Awards Received

1. India's best Competitive Exams coaching Institute Award – presented by Praxis media, Delhi

2. Education Excellence Award 2017 – presented by Blindwink.in Bengaluru

3. Best Coaching Institute in South India – Awarded by Malayalam News Networks Kerala

4. Best Business Award in Coimbatore 2017 – by Artic awards 2017

No such awards received

2

Results

853 final selections in 90 days (June – Aug 2017)

371 final selections in 2016-17

3

Classes are taken by

1. Ex-RBI / NABARD / SBI Bank Officers

2. More than 70 Senior Bank Officers

3. Expert staff with about 12 years' of experience

Classes taken by freelancers

4

Computer Lab

2500 Computer systems – Available to students 24*7

Computers available for staff only

5

Library

Available in all branches with 8000 Competitive exam Books

No Library facility available

6

SOLO Practice Lab

Available 24*7

NO

7

Practice Village

12 Acres campus for Students to practice

NO

8

Course Duration

Bank Course: 70 sessions + Practice Programs

SSC Course: 120 Sessions + Practice Programs

State PSC: 100 sessions (3 hours / session) + Practice Programs

Bank Course: 50 sessions

9

Fundamental Classes

Conducted before the course

NO

10

Classroom & Practice hall

More than 70 classrooms with 20 Practice hall (in Chennai)

At least 5 – 10 classrooms and 4-6 Practice halls in other branches

6 classrooms can also be used as Mock Interview hall, Study hall, Mock test hall whenever required.

11

100% Topic coverage

Yes

Not possible with limited course duration

12

Flexible class timings

Students can attend missed classes anytime they want

Not possible due to space constraints

13

Staff Availability

Senior faculties and experts – Available

Not available all the time

14

Doubt Clarification Room

Available in all the branches

No Doubt Clarification Room

15

Special Sessions

Special sessions will be conducted. Example: Current affairs session, General English Session, Banking Awareness Session, etc.

Not possible with limited course duration

16

Research and Development Team

R & D with 40 members

There may be an R & D team available with 10 members (approx.)

17

Books

9 Books Banking Course

10 Books for SSC Course

11 Books for State PSC

3 Books for JAIIB

No details about Book Materials

18

Handouts

More than 4500 Handout materials prepared by our R & D Team

Current Affairs Handout will be given

19

Free Magazine

Monthly Magazines prepared by R & D for students

Current Affairs Handout will be given

20

Daily Free News Paper

Available at all the RACE branches

NO

21

Mentor

24*7 Mentor support

NO mentor support

22

Practice Programs

1. Basic Circle – Fundamentals

2. Extreme Circle – Concept strengthening

3. Real Intensive Program – Exam Point of view

4. Super Batch – Vigorous Practice

5. Focus Group – Section based focus

–

23

Night shift program

Available at selected branches (6.30 pm to 12.00 am) – with mentor support

–

24

Mock Interview

Conducted with the help of our 25 Real Panel Members

Interview will be handled

25

Special Monthly Exams / competitions
1. Legend Exam conducted monthly to strengthen Current Affairs knowledge (for Bank)

2. SAMRAT Exam for General Science (SSC)

3. "Happenings Exam" for State PSC Students

No special exams conducted

26

Online Exam Login credential validity

Unlimited Validity Login ID

3-6 Months Limited Validity

27

No of Online Exams

1800 New pattern Online Mock exams for RACE Students & 235 Free Mock Exams available – Frequently updated

Limited Online Exams available

28

Mobile Application

Available for Android. Get Exam Notifications and attend Online Exams on the go.

No Mobile App Available

29

Offline Exams

65 Offline/OMR Based Exams

Questions will be given to students

30

Official Blog
http://bankersdaily.in – Effective Blog with 1 lakh views per day

No Blog is available

31

Exam Notifications

Will be shared in classroom, social media, mobile app, official website and official blog

May be shared in classroom

32

Google Review

More than 10000 Positive Google reviews

Found about 300 reviews in google

33

Suggestion Box

Collecting Suggestions from students and fixing in three days

NO

34

Practice here till you get placed

All facilities can be accessible with Life time validity enrollment Id

NO

35

Student dashboard

Special Website to track student progress

Available to access online exams

36

Facebook Live

Available – 3 times a week

No such activity can be tracked in Facebook

37

YouTube Video sessions

Video tutorials available at our YouTube channel for public users

Available for paid students only

 

Fee

Bank Course: Rs. 13000/-

SSC Course: Rs. 15000/-

State PSC: Rs. 14000/-

Bank + SSC: Rs. 15000/-

SSC + TNPSC: Rs. 18000/-

Bank + SSC + TNPSC: Rs. 21000/-

Fee: Rs. 21000/-

for Bank Exam classroom coaching  
Highlights of RACE Institute
Unlimited Validity Online Login Credential

Special Sessions on Banking Industry, handled by field experts

Daily Offline Exams

Focus on General English Section

Night shift / Third Shift Program

Fundamental Classes for Non-Maths / English background students

ISO 9001: 2008 Certified Coaching Institute

Class Room and Practice Hall with ample space

Flexibility in Batch Timing

Current Affairs Audio Sessions

Promotional Exam (JAIIB) Course for Bank Officers (Free for RACE students)
Daily Free News Papers

RACE Care – A guiding team for all students

Pay once and Practice till you get placed