RACE Institute in Trichy
Bank, SSC, Railway & TNPSC Exam Coaching Institute in Trichy
Proven the Chennai RACE Coaching Institute Pvt Ltd is the Best Coaching Institute in India, an excellent coaching provided for all Banking, Staff Selection Commission and TNPSC (Tamilnadu State Govt Exam) exams in very effective manner, that can make any student to secure a govt job.
The State of the art coaching provided with all the POSSIBLE facilities like LIBRARY, COMPUTER LAB, SOLO PRACTICE and much more, that are not present in any of the institutions in India. With the grand success rate (8 out of 10 candidates) in south India, Chennai RACE coaching Institute Pvt Ltd is now making its presence all over India.
RACE Trichy Branch Address & Contact:
Admission Office:
Juman Center,
43-A/2 Promenade Road,
Cantonment,
Trichy – 620001.
 Enquire
Courses Offered in Race Trichy Branch
There are numerous employment opportunities in the Banking and Insurance sectors. Our aim is to help you benefit from these opportunities.
Banking Course includes coaching for the following exams:
IBPS Exams: IBPS Clerk, IBPS PO, IBPS RRB (Officer & Assistant), IBPS Specialist Officer (IBPS SO)*
SBI Exams: SBI Clerk, SBI PO, SBI SO
RBI Exams: RBI Grade B, RBI Assistant
NABARD: Assistant Manager & Assistant Exams
Insurance Exams: ADO, AO, AAO Job positions in LIC, UIIC, NICL, NIACL, GIC, IRDA, OICL insurance companies
Private Bank Exams: Manipal Bank Exams, Karur Vysya Bank, Laxmi Vilas Bank, ICICI Bank, Tamilnad Mercantile Bank, South Indian Bank, and Repco Bank etc.
Students, who are eligible to appear for these exams can choose our Bank Course to crack the exam in their first attempt. As 80% of the syllabus of all Banking & Insurance exams are the same, just with a smart push you could be placed in any of the Bank or Insurance organizations.
Bank Course Fee: Rs. 13000/- (+ GST)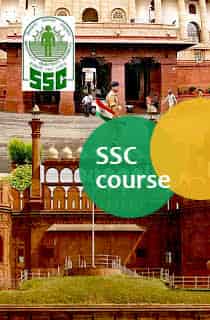 Who would possibly say, I won't prefer Central Govt Jobs? When it's falling towards you, do you accept it or make a step away from it? It is always the best choice for any aspirant to choose Central Govt Career opportunities. There are numerous and we are covering few of the exams which are conducted by Staff Selection Commission.
Candidates who can attend the following exams can join SSC Course to make the way brighter.
SSC Exams: CGL, CPO, CHSL, MTS, Stenographer Exam
Central Ware housing Ltd Exams: Management Trainee
Railway Exams: NTPC, Ticket Collector, RRC Exams, etc.
Other Central Govt Exams: ESIC: LDC & UDC
FCI: Assistant Grade – III
Intelligence Bureau: ACIO
India Post: Post man, Mail Guard & MTS
SSC Course Fee: Rs. 15000/- (+ GST)
Coaching is provided for following TNPSC Services / Recruitments
Candidates who are eligible to appear for the following exams can join TNPSC Course in RACE Institute and win the competition easily.
TNPSC GROUP – I SERVICES
TNPSC GROUP – II SERVICES (Interview Post)
TNPSC GROUP – IIA SERVICES (Non-Interview Post)
TNPSC GROUP – IV SERVICES
TNPSC Village Administrative Officer (VAO Exam)
With our TNPSC Course, candidates can also attend exams like TET, SSC CHSL, SSC MTS, TRB Exams. Though these exams are having the similar syllabus, aspirants could possibly crack these exams with little more efforts.
TNPSC Course Fee: Rs. 14000/- (+ GST)
RACE Trichy Branch Facilities
Computer lab
Our computer lab provides the exact simulation of a Real Exam..!
know more about computer lab
Library
Library, source of our Success; houses more than 8000 books on all subjects..!
know more about RACE Library
Solo Lab
Experience the power of distraction less practice in our SOLO Practice Lab..!
know more about RACE SOLO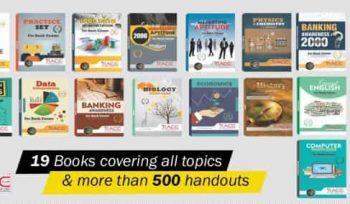 Study Materials
We strongly regard our materials as the backbone of our success. We frequently upgrade the quality of the materials …
know more about RACE Materials
Practice Village
A 12 acre sprawling campus dedicated for our students' to practice competitive exams …
know more about Practice Village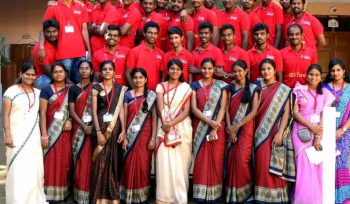 R & D Dept
It is a department directed towards the innovation and improvement of products and processes…
know more about R & D Dept
New Batch Details - RACE Trichy Branch
| DATE | BATCH | COURSE |
| --- | --- | --- |
| 07-05-2018 | MORNING (9.30 AM TO 1.00 PM) | BANK (Rs. 13000/-) |
| 14-05-2018 | MORNING (9.30 AM TO 1.00 PM) | BANK (Rs. 13000/-) |
| 14-05-2018 | EARLY MORNING (6.30 AM TO 8.00 AM) | BANK (Rs. 13000/-) |
| 14-05-2018 | EVENING (6.30 PM TO 8.00 PM) | BANK (Rs. 13000/-) |
| 12-05-2018 | WEEKEND (SAT & SUN 9.30 AM to 5.00 PM) | BANK (Rs. 13000/-) |
| 13-05-2018 | SUNDAY ONLY (9.30 AM to 5.00 PM) | BANK (Rs. 13000/-) |
| 25-05-2018 | MORNING (9.30 AM TO 1.00 PM) | BANK (Rs. 13000/-) |
| 25-05-2018 | MORNING (9.30 AM TO 1.00 PM) | SSC (Rs. 15000/-) / RRB (Rs. 9000/-) |
Enquire "Chennai RACE Institute - Trichy Branch" Now...!
In Trichy (operating from 2015), we have all the required facilities of a candidate to make him/her clear any competitive exam. As per the research, we had in our institution, we found there are some facilities that need to be provided for competitive exam coaching students. In Trichy, we have a computer lab with 300 computers (operates 24*7) for online exam practice, a state of the art library with about 5000 competitive exam related books and solo practice lab for the students with self-preparation capability who requires a calm place to prepare.
Highlights of RACE Institute
Unlimited Validity Online Login Credential

Special Sessions on Banking Industry, handled by field experts

Daily Offline Exams

Focus on General English Section

Night shift / Third Shift Program

Fundamental Classes for Non-Maths / English background students

ISO 9001: 2008 Certified Coaching Institute

Class Room and Practice Hall with ample space

Flexibility in Batch Timing

Current Affairs Audio Sessions

Promotional Exam (JAIIB) Course for Bank Officers (Free for RACE students)
Daily Free News Papers

RACE Care – A guiding team for all students

Pay once and Practice till you get placed