Trivandrum Branch
IT'S TRIVANDRUM NOW!
RACE is on an expansion spree. After receiving the Best Institute award in the country, in the area of training students for Bank & SSC Entrance exam, RACE steps into neighbouring State of KERALA, with much fanfare. There are reasons – good reasons, why it should be Trivandrum, the administrative capital of Kerala.
There is no dearth of institutions for higher learning. Kerala has the distinction of being the State with the highest rate of literacy. It should not surprise anyone to know that there are as many as 15 engineering colleges and a number of medical colleges. Indian Institute of Space Technology is situated in THUMBA near Trivandrum.
Valuable Reviews
Visit us:
T.C.28 / 2377-1
Near over bridge ,
Thampanoor,
Trivandrum – 695001
Contact: 0813 801 3030
Contact: 0813 802 3030
---
Landmark:
Opp Aries Plex SL Cinemas
---
Courses Offered in Race Trivandrum Branch
There are numerous employment opportunities in the Banking and Insurance sectors. Our aim is to help you benefit from these opportunities.
Banking Course includes coaching for the following exams:
IBPS Exams: IBPS Clerk, IBPS PO, IBPS RRB (Officer & Assistant), IBPS Specialist Officer (IBPS SO)*
SBI Exams: SBI Clerk, SBI PO, SBI SO
RBI Exams: RBI Grade B, RBI Assistant
NABARD: Assistant Manager & Assistant Exams
Insurance Exams: ADO, AO, AAO Job positions in LIC, UIIC, NICL, NIACL, GIC, IRDA, OICL insurance companies
Private Bank Exams: Manipal Bank Exams, Karur Vysya Bank, Laxmi Vilas Bank, ICICI Bank, Tamilnad Mercantile Bank, South Indian Bank, and Repco Bank etc.
Students, who are eligible to appear for these exams can choose our Bank Course to crack the exam in their first attempt. As 80% of the syllabus of all Banking & Insurance exams are the same, just with a smart push you could be placed in any of the Bank or Insurance organizations.
Bank Course Fee: Rs. 13000/- (+ GST)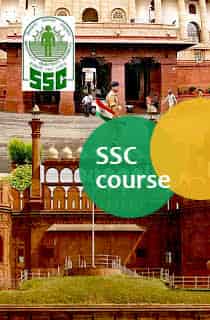 Who would possibly say, I won't prefer Central Govt Jobs? When it's falling towards you, do you accept it or make a step away from it? It is always the best choice for any aspirant to choose Central Govt Career opportunities. There are numerous and we are covering few of the exams which are conducted by Staff Selection Commission.
Candidates who can attend the following exams can join SSC Course to make the way brighter.
SSC Exams: CGL, CPO, CHSL, MTS, Stenographer Exam
Central Ware housing Ltd Exams: Management Trainee
Railway Exams: NTPC, Ticket Collector, RRC Exams, etc.
Other Central Govt Exams: ESIC: LDC & UDC
FCI: Assistant Grade – III
Intelligence Bureau: ACIO
India Post: Post man, Mail Guard & MTS
SSC Course Fee: Rs. 15000/- (+ GST)
Chennai RACE Coaching Institute Pvt Ltd awarded the "Best Coaching Institute in India" is started providing coaching for Kerala Public Service Commission Examinations (Kerala PSC Exams) from 2018 in Trivandrum and Cochin Branches in Kerala.
Coaching is provided for following Kerala PSC Examinations / Recruitment
Candidates who are eligible to appear for the following exams can join our KPSC course and win the competition easily.
PSC Degree Level Exams: Secretariat Assistant, Deputy Collector, Sales Tax Officer, Junior Employment Officer, Panchayat Secretary, Block Development Officer, Sub-inspector, Assistant Grade-II (Govt owned Company/Board Corporations), Divisional Accountant, University Assistant
PSC Higher Secondary / SSLC Level Exams: Lower Division Clerk (Various Dept), Last Grade Servant (Various Dept), KSRTC Conductor, Assistant Salesman (Beverages/Civil Supplies), Police Constable (Women/Men), Excise Guard, Forest Guard, Mail Warden, Lab Assistant, Village Extension Officer,
With our Kerala PSC Course, aspirants could possibly attend/crack central Govt examinations like SSC CGL, SSC CHSL, MTS and Stenographer, Railway LDC, UDC exams which are having almost similar syllabi, with little more efforts.
Kerala PSC Course Fee: Rs. 14000/- (+ GST)
Facilities
Computer lab
Our computer lab provides the exact simulation of a Real Exam..!
know more about computer lab
Library
Library, source of our Success; houses more than 8000 books on all subjects..!
know more about RACE Library
Solo Lab
Experience the power of distraction less practice in our SOLO Practice Lab..!
know more about RACE SOLO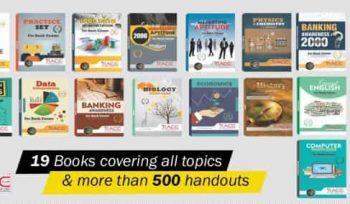 Study Materials
We strongly regard our materials as the backbone of our success. We frequently upgrade the quality of the materials …
know more about RACE Materials
Practice Village
A 12 acre sprawling campus dedicated for our students' to practice competitive exams …
know more about Practice Village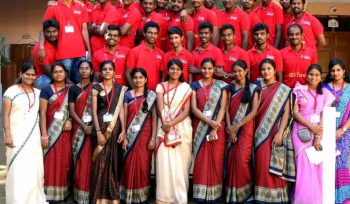 Research & Development
It is a department directed towards the innovation and improvement of products and processes…
know more about R & D Dept
THE BANKING SECTOR
The opportunity is beckoning
Many small Banks were thriving in Kerala in the last several decades. Most of them wound up or merged with larger units to take advantage of their volume and size. Some of the well-known Banks which functioned in Kerala are listed below. Federal Bank and State Bank of Travancore which recently merged with State Bank of India are the prominent ones. With Kerala throbbing with economic activity – agricultural, fishing, cashew exports – Banks play a crucial role in economic development.
It is estimated that there are 50,000 bank jobs are up for grabs I the current financial year. RACE is gearing up to train the students in facing the challenges of Bank exams –IBPS PO and clerical. Students in Kerala are not only studious but are also focused and enterprising. They will now have the prospect RACE boosting their capability.
Beauty of KERALA:
The erstwhile Princely States of Travancore and Cochin merged with the Union of India when the Reorganisation of states took place with the dawn of Independence. Kerala the Western part of South India came into existence. With plenty of natural resources – land and sea – Kerala is a very viable State. It abounds in tea and rubber plantations in Munnar, Kozhikode and Kottayam.
Besides, Quilon near Trivandrum is a well-known International destination for Cashew Processing. It is also known as Titanium rich beach sand. Alleppey is a predominant fish-processing centre. There is a well-known saying – there is more in the sea than ever came out of it. Kerala has a number of industries chiefly in Cochin belt. FACT is a fertilizer giant and Gwalior Rayons – a Birla unit is located in Kozhikode. Indian Institute of Management (IIM) is also located there.
Contact: 08138013030 / 08138023030
Highlights of RACE Institute
Unlimited Validity Online Login Credential

Special Sessions on Banking Industry, handled by field experts

Daily Offline Exams

Focus on General English Section

Night shift / Third Shift Program

Fundamental Classes for Non-Maths / English background students

ISO 9001: 2008 Certified Coaching Institute

Class Room and Practice Hall with ample space

Flexibility in Batch Timing

Current Affairs Audio Sessions

Promotional Exam (JAIIB) Course for Bank Officers (Free for RACE students)
Daily Free News Papers

RACE Care – A guiding team for all students

Pay once and Practice till you get placed