Courses offered in RACE Vellore Branch
There are numerous employment opportunities in the Banking and Insurance sectors. Our aim is to help you benefit from these opportunities.
Banking Course includes coaching for the following exams:
IBPS Exams: IBPS Clerk, IBPS PO, IBPS RRB (Officer & Assistant), IBPS Specialist Officer (IBPS SO)*
SBI Exams: SBI Clerk, SBI PO, SBI SO
RBI Exams: RBI Grade B, RBI Assistant
NABARD: Assistant Manager & Assistant Exams
Insurance Exams: ADO, AO, AAO Job positions in LIC, UIIC, NICL, NIACL, GIC, IRDA, OICL insurance companies
Private Bank Exams: Manipal Bank Exams, Karur Vysya Bank, Laxmi Vilas Bank, ICICI Bank, Tamilnad Mercantile Bank, South Indian Bank, and Repco Bank etc.
Students, who are eligible to appear for these exams can choose our Bank Course to crack the exam in their first attempt. As 80% of the syllabus of all Banking & Insurance exams are the same, just with a smart push you could be placed in any of the Bank or Insurance organizations.
Bank Course Fee: Rs. 13000/- (+ GST)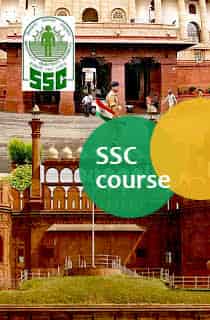 Who would possibly say, I won't prefer Central Govt Jobs? When it's falling towards you, do you accept it or make a step away from it? It is always the best choice for any aspirant to choose Central Govt Career opportunities. There are numerous and we are covering few of the exams which are conducted by Staff Selection Commission.
Candidates who can attend the following exams can join SSC Course to make the way brighter.
SSC Exams: CGL, CPO, CHSL, MTS, Stenographer Exam
Central Ware housing Ltd Exams: Management Trainee
Railway Exams: NTPC, Ticket Collector, RRC Exams, etc.
Other Central Govt Exams: ESIC: LDC & UDC
FCI: Assistant Grade – III
Intelligence Bureau: ACIO
India Post: Post man, Mail Guard & MTS
SSC Course Fee: Rs. 15000/- (+ GST)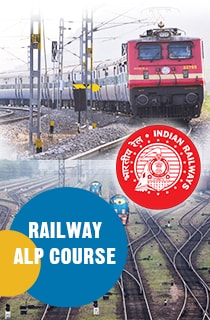 Railway Recruitment Board (RRB) recently released a CENTRALISED EMPLOYMENT NOTICE for the Recruitment of Assistant Loco Pilot (ALP) & Technicians for Various Zonal Railways/Production Units on Indian Railways.
More than 26000 Assistant Loco Pilot (ALP) & Technician vacancies are to be filled by this recruitment notification.
The Last date to apply Online is 05 March 2018.
The entire Assistant Loco-Pilot & Technician Recruitment Process of Railway shall involve, first stage CBT, second stage CBT, Computer Based Aptitude Test and Document Verification as applicable.
We are offering "RAILWAY ALP Course" a Special Course for this recruitment drive. Faculties with 10+ years' experience in teaching specialized technical subjects will be handling the classes.
Join our "RAILWAY ALP Course" now…!
Fee for RAILWAY ALP Course will be Rs. 9000/- (+ GST)
RACE Vellore Branch Facilities
Computer lab
Our computer lab provides the exact simulation of a Real Exam..!
know more about computer lab
Library
Library, source of our Success; houses more than 8000 books on all subjects..!
know more about RACE Library
Solo Lab
Experience the power of distraction less practice in our SOLO Practice Lab..!
know more about RACE SOLO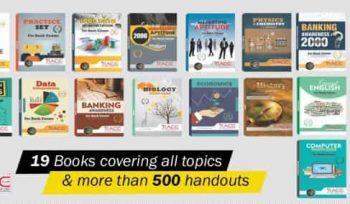 Study Materials
We strongly regard our materials as the backbone of our success. We frequently upgrade the quality of the materials …
know more about RACE Materials
Practice Village
A 12 acre sprawling campus dedicated for our students' to practice competitive exams …
know more about Practice Village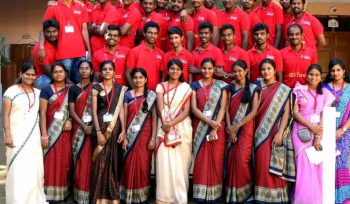 R & D Dept
It is a department directed towards the innovation and improvement of products and processes…
know more about R & D Dept
Highlights of RACE Institute
Unlimited Validity Online Login Credential

Special Sessions on Banking Industry, handled by field experts

Daily Offline Exams

Focus on General English Section

Night shift / Third Shift Program

Fundamental Classes for Non-Maths / English background students

ISO 9001: 2008 Certified Coaching Institute

Class Room and Practice Hall with ample space

Flexibility in Batch Timing

Current Affairs Audio Sessions

Promotional Exam (JAIIB) Course for Bank Officers (Free for RACE students)
Daily Free News Papers

RACE Care – A guiding team for all students

Pay once and Practice till you get placed