Best Institute to clear Bank exams
Tick Your Dream Job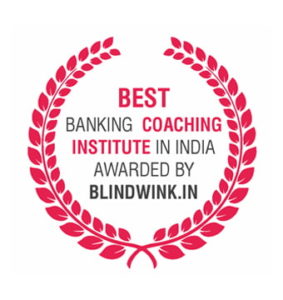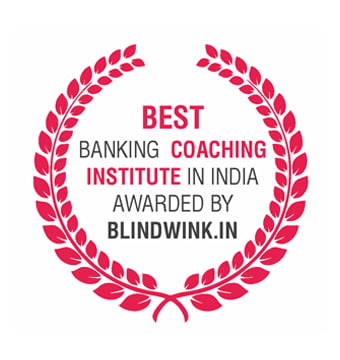 Chennai RACE Coaching Institute 
is a Coaching Institute
with more than 
Chennai RACE Coaching Institute is the leading Competitive Exams coaching Institute, providing excellent coaching for all Bank & Insurance Recruitment Exams.
This Course is suitable to such candidate who wishes to start a PO / Clerk / SO Career in DREAM BANK.
Most of our candidates who admired to become a Bank PO / Bank SO chose this Course and cracked more than 5 Examinations simultaneously.
We Conduct Weekly test which helps our students to improve confidence level to attend the exam without any fear.
Mock Interview

After crossing all the hurdles and clearing the written exam, a student reaches the final stage of recruitment – personal Interview.
Secret of Success
Our Students Dream Job, We Supported to Tick their Dream..
Few as Listed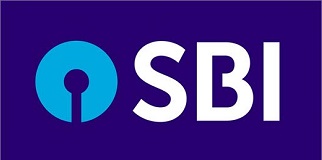 Class Room Coaching

120+ Sessions

100% Topic Coverage

All essential & Important topics for TNPSC Exams will be covered. Classroom coaching is developed based on the syllabus in accordance with Samcheer Kalvi books, with special emphasis on Previous year question papers.

Number of Books

11 Books (Exclusive for TNPSC Course)

PRACTICE PROGRAMS
1. Basic Circle / Viva

59 Days (4 Hours/day)

2. Extreme Circle

15 Days (Full Day). Every Day test will be conducted.

3. Super Batch

15 Days (Full day). Every Day test will be conducted.

4. Real Intensive Program

4 Days (Full day). Every Day test will be conducted.

5. Night Shift

10 Days Program for working students (40 to 80 hours) – Extreme Circle & RIP materials will be practiced here.

Available after releasing Recruitment Notification

Test Batch

A minimum of 30 Mock Tests will be given for every Recruitment. Accessible both Online & Offline.

Classes will be handled by

Retd IAS, IPS / Central Govt Officers, State Govt Officers & UPSC Candidates and Experts will be handling TNPSC classes.

Special Materials

Handouts include Exclusive Week End Materials, Current Affairs Updates, Annual Planner, Exam Notifications, Answer Keys.

No of Homework Handouts

About 500+ Problems (per exam)

Weekly Tests

30 Tests (Every 100 marks, Samacheer + Language)

Current Affairs Sessions

Weekly One Session on Current Affairs

Offline Exams

Daily Topic-Based Tests: 30 (for 10 Mins)

Doubt Clarification

Students can clarify their doubts from experienced staff members available 24*7 in DCR

Mentors Support

An Experienced, inspirational mentor who can guide the student throughout the program until the student gets placed in his/her desired job. English Grammar Class, Mentors guidance.

Practice Village

The student will get chance to practice for competitive exams in Practice Village – Salem (a 12 Acres Calm Campus for Students to Practice)

Special Materials

Static General Knowledge Materials and Lucid Concept Materials for all subjects will be provided to enable the student's mind to have reliable touch with the syllabus.

Computer Lab
Get access to well-equipped Computer Lab Facility (with an average of 350 systems per branch) to practice Online Exams. Available 24 x 7. (VALIDITY: UNLIMITED)
LIBRARY
Library houses more than 8000 Book collections on all the competitive exam sections. Available 24 x 7. (VALIDITY: UNLIMITED)
SOLO CABIN*
A calm and distraction-free place for the students to prepare for the examinations. (VALIDITY: UNLIMITED)
Fundamental Class (0's & 1's)

Foundation classes for Non-Maths Background Students to refresh the basic concepts.

Profile-based Interview Guidance

Profile-based interview guidance by Retired Central Govt Officers.

Mock Interview & Group Discussion

Interview tips and Mock Interview will be conducted for some Central Govt Exams by Central Govt officers as Panel Members.

Notification Updates

Upcoming Exam Notification Message will be intimated to the Students via RACE App, Websites, Facebook, WhatsApp, and Telegram groups.

Promotional Exam Guidance

Promotional Guidance Program for the TNPSC Exam cleared students to know about Career & Promotion. Their doubts will be clarified and awareness about their Job position and promotions will be given by the experts.

Special Programs

English, Shortcut Class for Aptitude, Reasoning & General Studies by our Experts.

YouTube Sessions
Recent Trends in Banks, Shortcuts Vedic maths tricks in Reasoning, English, Aptitude for the Bank and TNPSC Exams will be delivered by our YouTube Team. Subscribe to our YouTube Channel.
Motivational Classes

Introduction Class & Motivational Speech by students cleared various examinations in the first attempt. Success Meet – Every year in the month of April, we have been conducting "Success Meet" for the students who have cleared various competitive examinations.

Awards received by RACE

1. India's Best Competitive Exams Coaching Institute- Praxis Media, New Delhi

2. Received Education Excellence Award, 2017- Blindwink.in, Bengaluru

3. Best Banking Entrance Coaching Centre- Times of India, Times Group

4. Best coaching institute in South India- Ex-Kerala CM Mr. Oommen Chandy & Malayalam News Networks Kerala
Want to get a Job in Bank or Govt Organization?
Join Chennai RACE Institute Today