Calendar of Events - RACE Chandigarh Branch
| DATE | COURSE | EVENT | MODE |
| --- | --- | --- | --- |
| 01-07-2018 | BANK | SBI PO PRELIMS | GOVT EXAM |
| 02-07-2018 | BANK | LAST DATE TO APPLY FOR RRB ASSISTANT,SCALE 1,2,3 | APPLY ONLINE |
| 02-07-2018 | BANK | LAST DATE TO APPLY FOR BOB PO (manipal training) | APPLY ONLINE |
| 04-07-2018 | SSC | SSC NEW BATCH STARTS (9:30 AM BATCH) | CLASS |
| 06-07-2018 | SSC | SAMRAT MATERIAL DISTRIBUTION | MATERIAL DISTRIBUTION |
| 07-07-2018 | BANK | SBI PO PRELIMS | GOVT EXAM |
| 08-07-2018 | BANK | SBI PO PRELIMS | GOVT EXAM |
| 09-07-2018 | BANK | BANKING NEW BATCH STARTS (9:30 AM BATCHE) | CLASS |
| 11-07-2018 | BANK | LEGEND MAGAZINE | MATERIAL DISTRIBUTION |
| 15-07-2018 | BANK | WEEKLY SPECIAL CLASS | CLASS |
| 16-07-2018 | SSC | SSC NEW BATCH STARTS (9:30 AM BATCH) | CLASS |
| 22-07-2018 | BANK | WEEKLY SPECIAL CLASS | CLASS |
| 22-07-2018 | BANK | WEEKLY SPECIAL CLASS | CLASS |
| 23-07-2018 | BANK | BANKING NEW BATCH STARTS (9:30 AM BATCHE) | CLASS |
| 26-07-2018 | SSC | SAMRAT EXAM | ONLINE |
| 28-07-2018 | BANK | BOB PO MAINS | APPLY ONLINE |
RACE Chandigarh Branch Address & Contact:
Office:
S.C.O 131 – 132,
Sector 17-C,
Chandigarh.
Landmark:
Opp to Income/Service Tax office
 Enquire
Mon – Fri : 6.00 am to 8.00 pm, Week End : 8.00 am to 8.00 pm (Applicable for Admission and Inquiries)
RACE Chandigarh Branch Facilities
Computer lab
Our computer lab provides the exact simulation of a Real Exam..!
know more about computer lab
Library
Library, source of our Success; houses more than 8000 books on all subjects..!
know more about RACE Library
Solo Lab
Experience the power of distraction less practice in our SOLO Practice Lab..!
know more about RACE SOLO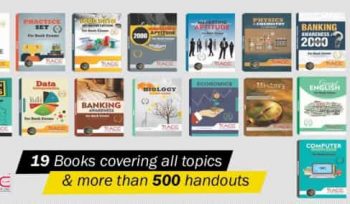 Study Materials
We strongly regard our materials as the backbone of our success. We frequently upgrade the quality of the materials …
know more about RACE Materials
Practice Village
A 12 acre sprawling campus dedicated for our students' to practice competitive exams …
know more about Practice Village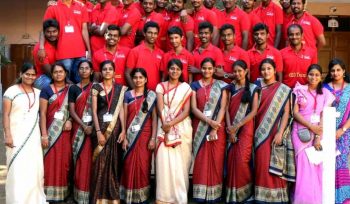 R & D Dept
It is a department directed towards the innovation and improvement of products and processes…
know more about R & D Dept
They have a totally new concept of teaching. Personal mentors are available for solving any doubt at any time in any topic. Regular online test facility is available. Study material is really good . Really helpful staff.One of the best coaching institute in chandigarh.
Recent updates
Enquire "RACE - Chandigarh Branch" Now...!!