Bank & SSC Exam Coaching in Chandigarh
RACE Institute - Chandigarh Branch
They have a totally new concept of teaching. Personal mentors are available for solving any doubt at any time in any topic. Regular online test facility is available. Study material is really good . Really helpful staff.One of the best coaching institute in chandigarh.
The facilities offered like computer labs which have 250 operational computers &the library which contains best books of various authors of all Banking & SSC & The Last but not the least Worthy & Hardworking Teachers& Mentors with proper Doubt clearing SOLO sessions & each day there is an Online Exam so that u get full exposure to online system ,Make this institute a better place to study in & are better than all other institutes like Mahindra ,BSC. I had my best experience here & i am thankful to the coaching centre.
a nice place to study , environment is nice. computer labs n library , mentor are the best part.
good experience . mentor is very nice and friendly due to this we share our problems without hesitation circle is also nice
Because of the facilities provided here like computer lab and library
very good facilities that provides us. teachers and mentor's behaviour is very nice and friendly.
ibrary 24 x 7
Lab is good for practice.
Super batch is good part of this institute.
good classroom and god materials… syllabus distribution is good… Libaray with almost all books available… Mentors are helpfull in circles and circle timings are more than we expect
Best institute in Chandigarh for banking and ssc coaching. The faculty and mentors are very hard working. Race is having a huge library and labs for practice.
Best infrastructure with spaciuos rooms . Good matrials and books in librabry is available . Better provision of labs .Well furnished classes. The most important of all is the availabilty of good staff and best mentor 👍👍
RACE Chandigarh Branch Course Fee Details
Chennai RACE Coaching Institute Pvt Ltd, India's Best Coaching provider for Bank (IBPS, SBI, RBI and other Public and Private sector bank) exams, Insurance, Staff Selection Commission SSC CGL, SSC CHSL, SSC MTS and SSC Stenographer Exams and Railway Assistant Locopilot, Technician & Grade level Examinations.
Who can prevent such news spreading all over India?
RACE's overwhelming popularity has spread to the North. RACE has decided to cheer the Charming Chandigarh students – in March 2017, Chandigarh is featured on RACE's India map.
Our Chandigarh fraternity has set up the first North Indian center.
This is centrally located in Sector 17 C in a building opposite Income Tax dept.
RACE Chandigarh Branch Address & Contact:
Office:
S.C.O 131 – 132,
Sector 17-C,
Chandigarh.
Landmark:
Opp to Income/Service Tax office
 Enquire
Mon – Fri : 6.00 am to 8.00 pm, Week End : 8.00 am to 8.00 pm (Applicable for Admission and Inquiries)
Courses offered in Race Chandigarh Branch
There are numerous employment opportunities in the Banking and Insurance sectors. Our aim is to help you benefit from these opportunities.
Banking Course includes coaching for the following exams:
IBPS Exams: IBPS Clerk, IBPS PO, IBPS RRB (Officer & Assistant), IBPS Specialist Officer (IBPS SO)*
SBI Exams: SBI Clerk, SBI PO, SBI SO
RBI Exams: RBI Grade B, RBI Assistant
NABARD: Assistant Manager & Assistant Exams
Insurance Exams: ADO, AO, AAO Job positions in LIC, UIIC, NICL, NIACL, GIC, IRDA, OICL insurance companies
Private Bank Exams: Manipal Bank Exams, Karur Vysya Bank, Laxmi Vilas Bank, ICICI Bank, Tamilnad Mercantile Bank, South Indian Bank, and Repco Bank etc.
Students, who are eligible to appear for these exams can choose our Bank Course to crack the exam in their first attempt. As 80% of the syllabus of all Banking & Insurance exams are the same, just with a smart push you could be placed in any of the Bank or Insurance organizations.
Bank Course Fee: Rs. 13000/- (+ GST)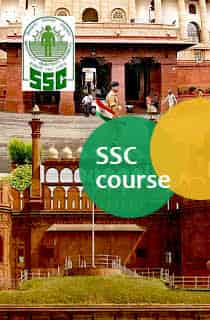 Who would possibly say, I won't prefer Central Govt Jobs? When it's falling towards you, do you accept it or make a step away from it? It is always the best choice for any aspirant to choose Central Govt Career opportunities. There are numerous and we are covering few of the exams which are conducted by Staff Selection Commission.
Candidates who can attend the following exams can join SSC Course to make the way brighter.
SSC Exams: CGL, CPO, CHSL, MTS, Stenographer Exam
Central Ware housing Ltd Exams: Management Trainee
Railway Exams: NTPC, Ticket Collector, RRC Exams, etc.
Other Central Govt Exams: ESIC: LDC & UDC
FCI: Assistant Grade – III
Intelligence Bureau: ACIO
India Post: Postman, Mail Guard & MTS
To know about the SSC Course & Fee details, please follow the link provided below.
RACE Chandigarh Branch Facilities
RACE Institute, which is making NO COMPROMISE on Student needs has equipped the Institution with best in class features you could find no-where.
Our Books, Study Material handouts and Online Exams are prepared by R&D Dept. There are plenty of Questions that are marked as Expected for the upcoming examinations are prepared by our Research Team.
Mock Interview & GD Sessions will be handled by Our Real Panel Members. They will be guiding the Interview candidates by analyzing and reviewing their Mock Interview attempt and help them grow.
Computer Lab
Our computer lab provides the exact simulation of a Real Exam..!
know more about computer lab
Library
Library, source of our Success; houses more than 8000 books on all subjects..!
know more about RACE Library
Solo Lab
Experience the power of distraction less practice in our SOLO Practice Lab..!
know more about RACE SOLO
We intimate our Students and followers about the latest Recruitment Notifications, Study material updates & Exam reviews via our RACE App. So, being a RACE Student, you won't miss a bit.
We also guide our Students to apply for the Latest Job Notifications at our Computer Lab.
Our Power-packed Coaching Methodology & Special infrastructure produced more than 80% Success Ratio in overall Results.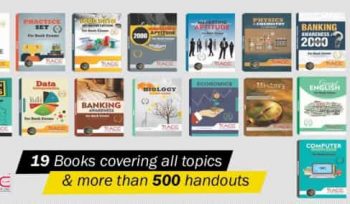 Study Materials
We strongly regard our materials as the backbone of our success. We frequently upgrade the quality of the materials …
know more about RACE Materials
Practice Village
A 12 acre sprawling campus dedicated for our students' to practice competitive exams …
know more about Practice Village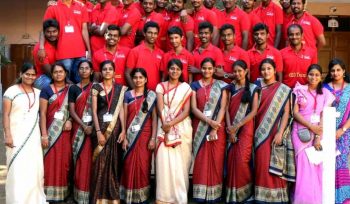 R & D Dept
It is a department directed towards the innovation and improvement of products and processes…
know more about R & D Dept
New Batch Details - RACE Chandigarh Branch
| | | | |
| --- | --- | --- | --- |
| DATE | BATCH | COURSE | ONLINE PAYMENT |
Enquire "RACE - Chandigarh Branch" Now...!!
Do you know?
Only 25.2 per cent of employees in Chandigarh are in a secured job and earning their regular salary.
No more than 21.5 percent of workers earn a regular wage or salary in Chandigarh, according to the Fourth Annual Employment & Unemployment report (2013-14), the latest available data. In another estimate, made in the same report, around two in four households (53 percent) had no one earning a regular wage or salary.
A Bank Job is one of the most sought-after jobs in India. Getting a bank job is provides prestige and security, especially in a government sector bank.
With almost 50% of the current workforce in banks in the middle or senior cadre, retirements are happening at a rapid pace.
Evolution of Banking Sector
Almost 3 lakhs new job vacancies are expected to be created in all public sector banks combined, by the year 2020.
A bank job will not only ensure a stable future but a rapid growth for outstanding performers. Growth opportunities in the banking sector are immense. Candidates joining as probationary officers (PO) or as clerks may have to rough it out in rural areas in the beginning, but by their very next year, they can expect a promotion and even rise to General Manager (GM) rank by their 13th year.
The enterprising, charming Chandigarh students would now have the RACE edge. They will wallow in all the features, be it a Computer Lab or a Library.
COMPUTER LAB:
This is located on the first floor in a hall with good ambiance and well furnished. That it can accommodate as many as 200 students at a time tells you only a partial story. The computers are networked and the students can utilize facilities without any restriction or inhibition and take online tests.
Admission and inquiry departments are also located on the same floor.
Library:
Another special feature of RACE – a well-stocked library function on the second floor. There are over 8000 books relevant to the Competitive tests of Bank entrance and SSC. The library is open throughout the year for the convenience of the students. Course material is also kept on this floor.
Faculty room and Student support staff will also be on the same floor. Support staff –Red Team and Focus team for SSC would guide and help students in their preparation for the exams. RACE faculty is always ready to rally and help the students if they have problems or doubts in the lessons.
SOLO:
Solo, a recently added feature of RACE, is located on the third floor. SOLO can be accessed by students to sit quietly, in an enclosure, undisturbed without any distraction. One can only wonder what more would a student want. The students have everything given on a platter – they only need focus and commitment to clear the exams and start their career journey. The SOLO practice lab can accommodate 200 students and is meant for students with potential.
for Admission / Inquiry: 08872 50 30 30
76 out of 100 RACE students have cleared competitive exams.
Bank Exams
Insurance Exams
SSC Exams
Railway Exams
Other Governmental Exams
Highlights of RACE Institute
Unlimited Validity Online Login Credential

Special Sessions on Banking Industry, handled by field experts

Daily Offline Exams

Focus on General English Section

Night shift / Third Shift Program

Fundamental Classes for Non-Maths / English background students

ISO 9001: 2008 Certified Coaching Institute

Class Room and Practice Hall with ample space

Flexibility in Batch Timing

Current Affairs Audio Sessions

Promotional Exam (JAIIB) Course for Bank Officers (Free for RACE students)
Daily Free News Papers

RACE Care – A guiding team for all students

Pay once and Practice till you get placed
Want to become a Bank PO / Central Govt Officer?