Calendar of Events - RACE Chennai Branch
| DATE | COURSE | EVENT | MODE |
| --- | --- | --- | --- |
| 02-10-2018 | | GANDHI JAYANTHI | HOLIDAY |
| 03-10-2018 | SSC | SSC CGL MOCK TEST - 9 | ONLINE EXAM |
| 04-10-2018 | SSC | SSC CGL MOCK TEST - 10 | ONLINE EXAM |
| 06-10-2018 | TNPSC | MUTANTS SPECIAL SESSION - FN | CLASS ROOM |
| 06-10-2018 | TNPSC | TEST SERIES 30, 31, 32 - AN | OFFLINE |
| 06-10-2018 | BANK | NIACL MAINS | GOVT EXAM |
| 06-10-2018 | BANK | INDIAN BANK PO PRELIMS | GOVT EXAM |
| 06-10-2018 | BANK | CIRCLE TEST 1 | ONLINE |
| 07-10-2018 | TNPSC | TEST SERIES 33 - FN | OFFLINE |
| 07-10-2018 | TNPSC | TEST SERIES 34, 35 - AN | OFFLINE |
| 07-10-2018 | BANK | IBPS RRB OFFICE ASSISTANT MAINS EXAM | GOVT EXAM |
| 07-10-2018 | BANK | LIC HFL ASSISTANT/ASSOSIATE/ASS.MANAGER MAINS | GOVT EXAM |
| 07-10-2018 | BANK | LAST DATE TO APPLY FOR SEBI GRADE-A EXAM | NOTIFICATION |
| 09-10-2018 | TNPSC | TEST SERIES 36, 37, 38 - AN | OFFLINE |
| 09-10-2018 | SSC | SSC SAMRAT MAGAZINE | MATERIAL DISTRIBUTION |
| 10-10-2018 | TNPSC | TEST SERIES 39 - FN | OFFLINE |
| 10-10-2018 | TNPSC | TEST SERIES 40, 41 - AN | OFFLINE |
| 10-10-2018 | SSC | SSC CGL MOCK TEST - 11 | ONLINE EXAM |
| 10-10-2018 | BANK | LEGEND MAGAZINE DISTRIBUTION | MATERIAL DISTRIBUTION |
| 10-10-2018 | BANK | LAST DATE TO APPLY FOR IBPS CLERK EXAM | NOTIFICATION |
| 11-10-2018 | SSC | SSC CGL MOCK TEST - 12 | ONLINE EXAM |
| 12-10-2018 | TNPSC | TNPSC GROUP 2 CURRENT AFFAIRS SPECIAL SESSION (JAN - OCT) | CLASS ROOM |
| 13-10-2018 | TNPSC | MUTANTS SPECIAL SESSION - FN | CLASS ROOM |
| 13-10-2018 | TNPSC | TEST SERIES 42, 43, 44 - AN | OFFLINE |
| 13-10-2018 | BANK | CIRCLE TEST 2 | ONLINE |
| 13-10-2018 | BANK | IBPS PO PRELIMS EXAM | GOVT EXAM |
| 14-10-2018 | TNPSC | TEST SERIES 45 - FN | OFFLINE |
| 14-10-2018 | TNPSC | TEST SERIES 46, 47 - AN | OFFLINE |
| 14-10-2018 | BANK | IBPS PO PRELIMS EXAM | GOVT EXAM |
| 15-10-2018 | TNPSC | TEST SERIES 48 - FN | OFFLINE |
| 15-10-2018 | TNPSC | TEST SERIES 49, 50 - AN | OFFLINE |
| 15-10-2018 | BANK | LEGEND OF SEPTEMBER | ONLINE |
| 17-10-2018 | TNPSC | TNPSC GROUP 2 MODEL EXAM - 1 | OFFLINE |
| 17-10-2018 | SSC | SSC CGL MOCK TEST - 13 | ONLINE EXAM |
| 18-10-2018 | SSC | SSC CGL MOCK TEST - 14 | ONLINE EXAM |
| 19-10-2018 | | VIJAYA DHASAMI | HOLIDAY |
| 20-10-2018 | BANK | IBPS PO PRELIMS EXAM | GOVT EXAM |
| 21-10-2018 | BANK | IBPS PO PRELIMS EXAM | GOVT EXAM |
| 23-10-2018 | TNPSC | TNPSC GROUP 2 MODEL EXAM - 2 | OFFLINE |
| 24-10-2018 | SSC | SSC CGL MOCK TEST - 15 | ONLINE EXAM |
| 24-10-2018 | TNPSC | TNPSC GROUP 2 MODEL EXAM - 3 | OFFLINE |
| 25-10-2018 | SSC | SSC CGL MOCK TEST - 16 | ONLINE EXAM |
| 26-10-2018 | TNPSC | TNPSC GROUP 2 MODEL EXAM - 4 | OFFLINE |
| 28-10-2018 | TNPSC | TNPSC GROUP 2 MODEL EXAM - 5 | OFFLINE |
| 29-10-2018 | SSC | SAMRAT EXAM | ONLINE EXAM |
| 30-10-2018 | TNPSC | TNPSC GROUP 2 MODEL EXAM - 6 | OFFLINE |
| 31-10-2018 | SSC | SSC CGL MOCK TEST - 17 | ONLINE EXAM |
RACE Chennai Branch Address & Contact:
Office:
#1 South Usman Road,
Opp to T Nagar Bus Terminus,
Thyagaraya Nagar,
Chennai – 600 017.
Enquire
Mon – Fri : 6.00 am to 8.00 pm, Week End : 8.00 am to 8.00 pm (Applicable for Admission and Inquiries)
RACE Chennai Branch Facilities
Computer Lab
Our computer lab provides the exact simulation of a Real Exam..!
know more about computer lab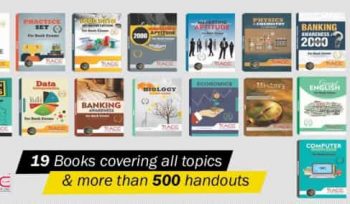 Study Materials
We strongly regard our materials as the backbone of our success. We frequently upgrade the quality of the materials …
know more about RACE Materials
Practice Village
A 12 acre sprawling campus dedicated for our students' to practice competitive exams …
know more about Practice Village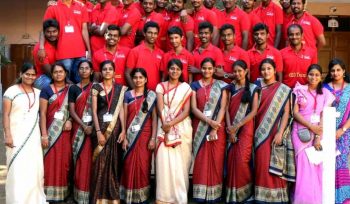 R & D Dept
It is a department directed towards the innovation and improvement of products and processes…
know more about R & D Dept
Recent updates
Enquire "RACE - Chennai Branch" Now...!!