RACE Institute in Chidambaram
Best Bank & Govt Exam Coaching Institute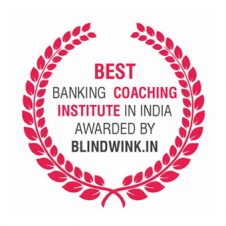 #2/4,  Engineering College road,
Annamalai nagar,
Chidambaram – 608002.
Inquire:
They have a totally new concept of teaching. Personal mentors are available for solving any doubt at any time in any topic. Regular online test facility is available. Study material is really good . Really helpful staff.One of the best coaching institute in chandigarh.
Proven the RACE Coaching Institute Pvt Ltd is the Best Coaching Institute in India and an excellent coaching provider for all Bank PO Clerk and SO, Railway NTPC and TNPSC Examinations in a very effective manner, that can make any student to secure a Govt job.
RACE Institute, which is making NO COMPROMISE on Student needs has equipped the Institution with best in class features you could find no-where.
Our Books, Study Material handouts and Online Exams are prepared by R&D Dept. There are plenty of Questions that are marked as Expected for the upcoming examinations are prepared by our Research Team.
Mock Interview & GD Sessions will be handled by Our Real Panel Members. They will be guiding the Interview candidates by analyzing and reviewing their Mock Interview attempt and help them grow.
Computer Lab
Our computer lab provides the exact simulation of a Real Exam..!
know more about computer lab
We intimate our Students and followers about the latest Recruitment Notifications, Study material updates & Exam reviews via our RACE App. So, being a RACE Student, you won't miss a bit.
We also guide our Students to apply for the Latest Job Notifications at our Computer Lab.
Our Power-packed Coaching Methodology & Special infrastructure produced more than 80% Success Ratio in overall Results.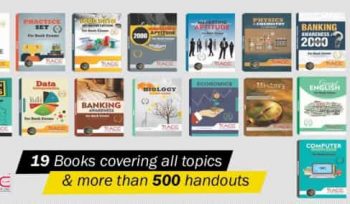 Study Materials
We strongly regard our materials as the backbone of our success. We frequently upgrade the quality of the materials …
know more about RACE Materials
Practice Village
A 12 acre sprawling campus dedicated for our students' to practice competitive exams …
know more about Practice Village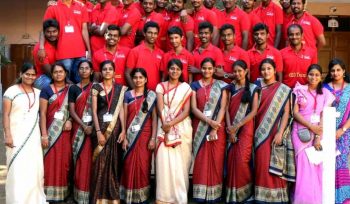 R & D Dept
It is a department directed towards the innovation and improvement of products and processes…
know more about R & D Dept
Bank & SSC Batch Opening Date - RACE Chidambaram Branch
<!DOCTYPE
html>
<html
lang="en">
<meta
charset="utf-8">
<meta
content="width=300,
initial-scale=1"
name="viewport">
<meta
name="description"
content="Create
a
new
spreadsheet
and
edit
with
others
at
the
same
time
–
from
your
computer,
phone
or
tablet.
Get
stuff
done
with
or
without
an
internet
connection.
Use
Sheets
to
edit
Excel
files.
Free
from
Google.">
<meta
name="google-site-verification"
content="LrdTUW9psUAMbh4Ia074-BPEVmcpBxF6Gwf0MSgQXZs">
Sheets
–
create
and
edit
spreadsheets
online,
for
free.
@font-face
{
font-family:
'Open
Sans';
font-style:
normal;
font-weight:
300;
src:
local('Open
Sans
Light'),
local('OpenSans-Light'),
url(//fonts.gstatic.com/s/opensans/v15/mem5YaGs126MiZpBA-UN_r8OUuhs.ttf)
format('truetype');
}
@font-face
{
font-family:
'Open
Sans';
font-style:
normal;
font-weight:
400;
src:
local('Open
Sans'),
local('OpenSans'),
url(//fonts.gstatic.com/s/opensans/v15/mem8YaGs126MiZpBA-UFVZ0e.ttf)
format('truetype');
}
h1,
h2
{
-webkit-animation-duration:
0.1s;
-webkit-animation-name:
fontfix;
-webkit-animation-iteration-count:
1;
-webkit-animation-timing-function:
linear;
-webkit-animation-delay:
0;
}
@-webkit-keyframes
fontfix
{
from
{
opacity:
1;
}
to
{
opacity:
1;
}
}
html,
body
{
font-family:
Arial,
sans-serif;
background:
#fff;
margin:
0;
padding:
0;
border:
0;
position:
absolute;
height:
100%;
min-width:
100%;
font-size:
13px;
color:
#404040;
direction:
ltr;
-webkit-text-size-adjust:
none;
}
button,
input[type=button],
input[type=submit]
{
font-family:
Arial,
sans-serif;
font-size:
13px;
}
a,
a:hover,
a:visited
{
color:
#427fed;
cursor:
pointer;
text-decoration:
none;
}
a:hover
{
text-decoration:
underline;
}
h1
{
font-size:
20px;
color:
#262626;
margin:
0
0
15px;
font-weight:
normal;
}
h2
{
font-size:
14px;
color:
#262626;
margin:
0
0
15px;
font-weight:
bold;
}
input[type=email],
input[type=number],
input[type=password],
input[type=tel],
input[type=text],
input[type=url]
{
-moz-appearance:
none;
-webkit-appearance:
none;
appearance:
none;
display:
inline-block;
height:
36px;
padding:
0
8px;
margin:
0;
background:
#fff;
border:
1px
solid
#d9d9d9;
border-top:
1px
solid
#c0c0c0;
-moz-box-sizing:
border-box;
-webkit-box-sizing:
border-box;
box-sizing:
border-box;
-moz-border-radius:
1px;
-webkit-border-radius:
1px;
border-radius:
1px;
font-size:
15px;
color:
#404040;
}
input[type=email]:hover,
input[type=number]:hover,
input[type=password]:hover,
input[type=tel]:hover,
input[type=text]:hover,
input[type=url]:hover
{
border:
1px
solid
#b9b9b9;
border-top:
1px
solid
#a0a0a0;
-moz-box-shadow:
inset
0
1px
2px
rgba(0,0,0,0.1);
-webkit-box-shadow:
inset
0
1px
2px
rgba(0,0,0,0.1);
box-shadow:
inset
0
1px
2px
rgba(0,0,0,0.1);
}
input[type=email]:focus,
input[type=number]:focus,
input[type=password]:focus,
input[type=tel]:focus,
input[type=text]:focus,
input[type=url]:focus
{
outline:
none;
border:
1px
solid
#4d90fe;
-moz-box-shadow:
inset
0
1px
2px
rgba(0,0,0,0.3);
-webkit-box-shadow:
inset
0
1px
2px
rgba(0,0,0,0.3);
box-shadow:
inset
0
1px
2px
rgba(0,0,0,0.3);
}
input[type=checkbox],
input[type=radio]
{
-webkit-appearance:
none;
display:
inline-block;
width:
13px;
height:
13px;
margin:
0;
cursor:
pointer;
vertical-align:
bottom;
background:
#fff;
border:
1px
solid
#c6c6c6;
-moz-border-radius:
1px;
-webkit-border-radius:
1px;
border-radius:
1px;
-moz-box-sizing:
border-box;
-webkit-box-sizing:
border-box;
box-sizing:
border-box;
position:
relative;
}
input[type=checkbox]:active,
input[type=radio]:active
{
background:
#ebebeb;
}
input[type=checkbox]:hover
{
border-color:
#c6c6c6;
-moz-box-shadow:
inset
0
1px
2px
rgba(0,0,0,0.1);
-webkit-box-shadow:
inset
0
1px
2px
rgba(0,0,0,0.1);
box-shadow:
inset
0
1px
2px
rgba(0,0,0,0.1);
}
input[type=radio]
{
-moz-border-radius:
1em;
-webkit-border-radius:
1em;
border-radius:
1em;
width:
15px;
height:
15px;
}
input[type=checkbox]:checked,
input[type=radio]:checked
{
background:
#fff;
}
input[type=radio]:checked::after
{
content:
'';
display:
block;
position:
relative;