RACE Institute in Erode
Bank, SSC, Railway & TNPSC Exam Coaching Institute in Erode
Erode, the Turmeric City; situated in between Coimbatore and Salem, is a fairly large town. Many colleges, both engineering and Arts and Science – have come up in the region. Every day students coming out of these colleges are faced with situations requiring decisions which could have an impact on their lives and future – which career would they choose, which would give them scope for career development and so on. Many of them are clueless how to go about in their quest for a good job.
RACE Erode Branch Address & Contact:
Address:
No.92, Thooran Tower,
Near Care 24 Hospital,
Perundurai Road,
Erode – 638012.
Tamil Nadu.
Mon – Fri : 6.00 am to 8.00 pm
Week End : 8.00 am to 8.00 pm
(Applicable for Admission and Inquiries)
 Enquire 
Courses Offered in Race Erode Branch
New Batch Details - RACE Erode Branch
| DATE | BATCH | COURSE |
| --- | --- | --- |
| 21-10-2018 | SUNDAY ONLY (9.30 AM to 5.00 PM) | BANK (Fee from Rs. 6,500/-*) |
| 22-10-2018 | MORNING (9.30 AM TO 1.00 PM) | BANK (Fee from Rs. 6,500/-*) |
Enquire "RACE - Erode Branch" Now...!
RACE Erode Branch Facilities
Computer lab
Our computer lab provides the exact simulation of a Real Exam..!
know more about computer lab
Library
Library, source of our Success; houses more than 8000 books on all subjects..!
know more about RACE Library
Solo Lab
Experience the power of distraction less practice in our SOLO Practice Lab..!
know more about RACE SOLO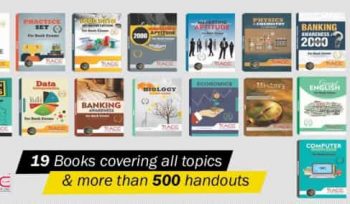 Study Materials
We strongly regard our materials as the backbone of our success. We frequently upgrade the quality of the materials …
know more about RACE Materials
Practice Village
A 12 acre sprawling campus dedicated for our students' to practice competitive exams …
know more about Practice Village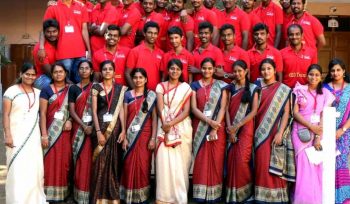 R & D Dept
It is a department directed towards the innovation and improvement of products and processes…
know more about R & D Dept
Students Review
Race is the best place to prepare for banking. Staffs here are well talented and are well trained in teaching and clearing the doubts. The schedules for classes and other programs say, Basic circle, super batch programs are well scheduled and are processing in a very good manner. If we utilize race, we'll definitely be a bankers soon.
With RACE setting up a branch in these towns, they have a ray of hope. RACE doors are open for them to leverage its features and gain confidence to take the competitive exams –IBPS –PO, SSC and the like. RACE has striven to reach out to students in the districts and opened branches across Tamil Nadu.
Erode branch is always buzzing with activity, with all standard features like Computer Lab, Library and so on.
Highlights of RACE Institute
Unlimited Validity Online Login Credential

Special Sessions on Banking Industry, handled by field experts

Daily Offline Exams

Focus on General English Section

Night shift / Third Shift Program

Fundamental Classes for Non-Maths / English background students

ISO 9001: 2008 Certified Coaching Institute

Class Room and Practice Hall with ample space

Flexibility in Batch Timing

Current Affairs Audio Sessions

Promotional Exam (JAIIB) Course for Bank Officers (Free for RACE students)
Daily Free News Papers

RACE Care – A guiding team for all students

Pay once and Practice till you get placed