RACE Institute in Karaikal
Bank Exam Coaching Institute in Karaikal
They have a totally new concept of teaching. Personal mentors are available for solving any doubt at any time in any topic. Regular online test facility is available. Study material is really good . Really helpful staff.One of the best coaching institute in chandigarh.
Proven the Chennai RACE Coaching Institute Pvt Ltd is the Best Coaching Institute in India, an excellent coaching provider for all Bank PO Clerk and SO Examinations in very effective manner, that can make any student to secure a Govt job.
RACE Karaikal Branch Address & Contact:
#12, Bharathiyar Street,
Opp to Hotel Anandhiram Heritage,
Karaikal – 609602
Enquire
Mon – Fri : 6.00 am to 8.00 pm, Week End : 8.00 am to 8.00 pm (Applicable for Admission and Inquiries)
Courses Offered in Race Karaikal Branch
As of now, RACE Institute in Karaikal is offering
1 Year Bank Exam Coaching for just Rs. 10,000/-
8 Months UDC & LDC Coaching for just Rs. 8,000/-
New Batch Details - RACE Karaikal Branch
RACE Institute, which is making NO COMPROMISE on Student needs has equipped the Institution with best in class features you could find no-where.
Our Books, Study Material handouts and Online Exams are prepared by R&D Dept. There are plenty of Questions that are marked as Expected for the upcoming examinations are prepared by our Research Team.
Mock Interview & GD Sessions will be handled by Our Real Panel Members. They will be guiding the Interview candidates by analyzing and reviewing their Mock Interview attempt and help them grow.
Computer Lab
Our computer lab provides the exact simulation of a Real Exam..!
know more about computer lab
We intimate our Students and followers about the latest Recruitment Notifications, Study material updates & Exam reviews via our RACE App. So, being a RACE Student, you won't miss a bit.
We also guide our Students to apply for the Latest Job Notifications at our Computer Lab.
Our Power-packed Coaching Methodology & Special infrastructure produced more than 80% Success Ratio in overall Results.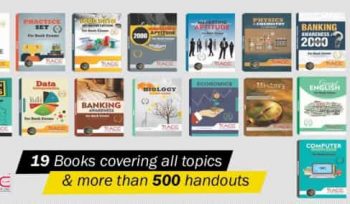 Study Materials
We strongly regard our materials as the backbone of our success. We frequently upgrade the quality of the materials …
know more about RACE Materials
Practice Village
A 12 acre sprawling campus dedicated for our students' to practice competitive exams …
know more about Practice Village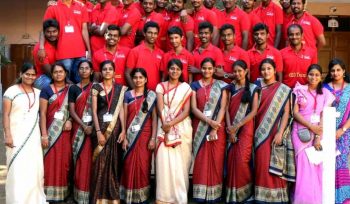 R & D Dept
It is a department directed towards the innovation and improvement of products and processes…
know more about R & D Dept
Highlights of RACE Institute
Unlimited Validity Online Login Credential

Special Sessions on Banking Industry, handled by field experts

Daily Offline Exams

Focus on General English Section

Night shift / Third Shift Program

Fundamental Classes for Non-Maths / English background students

ISO 9001: 2008 Certified Coaching Institute

Class Room and Practice Hall with ample space

Flexibility in Batch Timing

Current Affairs Audio Sessions

Promotional Exam (JAIIB) Course for Bank Officers (Free for RACE students)
Daily Free News Papers

RACE Care – A guiding team for all students

Pay once and Practice till you get placed
Enquire "Chennai RACE Institute - Karaikal Branch" Now...!