Fresh Batch Details - Cochin Branch
Cochin Branch Enquiry – 9207743030 / 920776808
NOTE: Fee mentioned here does not include GST. GST has to be paid separately.
| | | | |
| --- | --- | --- | --- |
| DATE | TIME | COURSE | INQUIRE / PAY ONLINE |
RACE Cochin Branch Address & Contact:
Visit Us
Thomson Chambers,
Pallimukku Junction,
S.A. Road,
Ernakulam,
Kochi – 682 016
 Enquire
RACE Cochin Branch Facilities
Computer lab
Our computer lab provides the exact simulation of a Real Exam..!
know more about computer lab
Library
Library, source of our Success; houses more than 8000 books on all subjects..!
know more about RACE Library
Solo Lab
Experience the power of distraction less practice in our SOLO Practice Lab..!
know more about RACE SOLO
Study Materials
We strongly regard our materials as the backbone of our success. We frequently upgrade the quality of the materials …
know more about RACE Materials
Practice Village
A 12 acre sprawling campus dedicated for our students' to practice competitive exams …
know more about Practice Village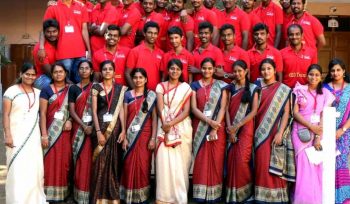 R & D Dept
It is a department directed towards the innovation and improvement of products and processes…
know more about R & D Dept
Enquire "Chennai RACE Institute - Cochin Branch" Now...!