RACE Institute in Puducherry
Bank, SSC and Railway Exams Coaching Institute
PUDUCHERRY– earlier called Pondicherry – a French colony for decades, is about to enter RACE map with a full-fledged branch. Puducherry is a union territory, with a chief minister and a Governor.
What distinguishes Puducherry from several other states in India is its impressive literacy level, both among men and women. Although geographically very small – just a speck in India map, it stands apart in the field of education. It can well be the envy of many other developed states.
RACE Puducherry Branch Address & Contact:
Office:
No. 30, Vallalar Salai,
Kamaraj Nagar,
Puducherry – 605011.
 Enquire
Courses Offered in Race Puducherry Branch
RACE Puducherry Branch Facilities
Computer lab
Our computer lab provides the exact simulation of a Real Exam..!
know more about computer lab
Library
Library, source of our Success; houses more than 8000 books on all subjects..!
know more about RACE Library
Solo Lab
Experience the power of distraction less practice in our SOLO Practice Lab..!
know more about RACE SOLO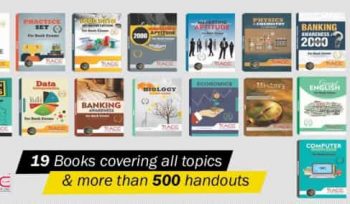 Study Materials
We strongly regard our materials as the backbone of our success. We frequently upgrade the quality of the materials …
know more about RACE Materials
Practice Village
A 12 acre sprawling campus dedicated for our students' to practice competitive exams …
know more about Practice Village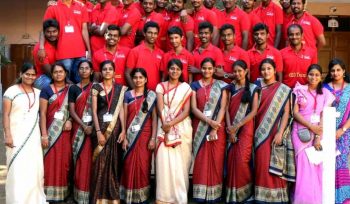 R & D Dept
It is a department directed towards the innovation and improvement of products and processes…
know more about R & D Dept
New Batch Details - RACE Puducherry Branch
| DATE | BATCH | COURSE |
| --- | --- | --- |
| 18-10-2018 | EARLY MORNING (6.30 AM TO 8.30 AM) | BANK (Fee from Rs. 6,500/-*) |
| 21-10-2018 | SUNDAY ONLY (9.30 AM TO 5.00 PM) | BANK (Fee from Rs. 6,500/-*) |
| 21-10-2018 | SUNDAY ONLY (9.30 AM TO 5.00 PM) | BANK (Rs. 13000) |
| 24-10-2018 | MORNING (9.30 AM TO 1.00 PM) | BANK (Fee from Rs. 6,500/-*) |
| 24-10-2018 | MORNING (9.30 AM TO 1.00 PM) | SSC (Rs. 15,000/-) |
Enquire "Chennai RACE - Puducherry Branch" Now...!!
There are as many as 116 engineering / Arts and science colleges – and hold your breath! 75,000 students emerging from them every year knock at the corporate doors for jobs. Job quest is the trickiest challenge for them. The unemployment rate is huge and disconcerting.
However, on the other hand, Banks having come of age, woo the students with tantalizing job offers. In order to grab these opportunities, they have to acquire certain skills and clear entrance exams. RACE steps in and acts as the catalyst in their job quest.
With RACE setting up a centre here, Puducherry students can heave a sigh of relief – they now have a ray of hope. RACE will be in their midst, egging them on, encouraging, training, grooming and handholding them and help reach their career goals.
The spectre of unemployment will soon be replaced by the joyous career development, with RACE dropping anchor in Puducherry. RACE will unleash a feature-rich training program for the focused students. Students are reassured with improved job opportunities. They have much to hope for.
Highlights of RACE Institute
Unlimited Validity Online Login Credential

Special Sessions on Banking Industry, handled by field experts

Daily Offline Exams

Focus on General English Section

Night shift / Third Shift Program

Fundamental Classes for Non-Maths / English background students

ISO 9001: 2008 Certified Coaching Institute

Class Room and Practice Hall with ample space

Flexibility in Batch Timing

Current Affairs Audio Sessions

Promotional Exam (JAIIB) Course for Bank Officers (Free for RACE students)
Daily Free News Papers

RACE Care – A guiding team for all students

Pay once and Practice till you get placed