Fresh Batch Details - Puducherry Branch
Puducherry Branch Enquiry – 9361013030
NOTE: Fee mentioned here does not include GST. GST has to be paid separately.
RACE Puducherry Branch Address & Contact:
Office:
No. 30, Vallalar Salai,
Kamaraj Nagar,
Puducherry – 605011.
 Enquire
Mon – Fri : 6.00 am to 8.00 pm, Week End : 8.00 am to 8.00 pm (Applicable for Admission and Inquiries)
RACE Puducherry Branch Facilities
Computer lab
Our computer lab provides the exact simulation of a Real Exam..!
know more about computer lab
Library
Library, source of our Success; houses more than 8000 books on all subjects..!
know more about RACE Library
Solo Lab
Experience the power of distraction less practice in our SOLO Practice Lab..!
know more about RACE SOLO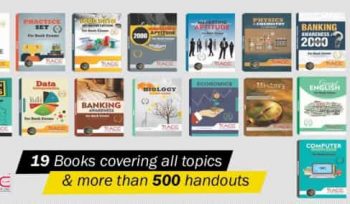 Study Materials
We strongly regard our materials as the backbone of our success. We frequently upgrade the quality of the materials …
know more about RACE Materials
Practice Village
A 12 acre sprawling campus dedicated for our students' to practice competitive exams …
know more about Practice Village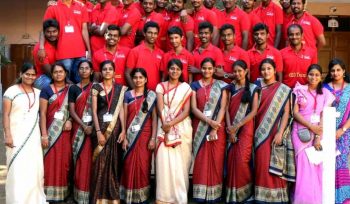 R & D Dept
It is a department directed towards the innovation and improvement of products and processes…
know more about R & D Dept
Race is the best place to prepare for banking. Staffs here are well talented and are well trained in teaching and clearing the doubts. The schedules for classes and other programs say, Basic circle, super batch programs are well scheduled and are processing in a very good manner. If we utilize race, we'll definitely be a bankers soon.
Once I had a fear on aptitude questions… But after joined in race banking institute. I can clearly see my knowledge growth on aptitude section .. and the study circle program is going very well .. the efforts made by our faculties are unforeseen
Pradeep Stud
RACE Student
Race is the best institute for bank and ssc coaching. Their way of coaching is different like basic circle, extreme circle and Real Intensive program. Their surprise test like samrat and legend exams are very innovative one for encouraging the students studying activities. They providing updating study material for us. Thank you for this service…
Vaishali Govindaraj
RACE Student
I m saranya.enrollment num:c-B100417-MOR-049.
I would like to share about afternoon session.circle s very useful for us.our mentor s karthikeyan sir.he has help as to solve sums nd also he say some tricks nd shortcuts.
I like to notice tat;race providing many materials for each topics.
Race institute taking more care on our career goal by conducting many online and offline test.
Saranya Panneerselvam
RACE Student
BATCH – APR10
C-B100417-MOR-034
Circle is is the best place to excel ourselves. Mentor Karthikayen guides us to solve the questions in a short span of time and improve our speed. Apart from aptitude we discuss current affairs and static gk as well.I ,personaly have improved myself in the circle practice session.
Anchita Nair
RACE Student
Circle and circle materials are very useful.i have learned many concepts and shortcuts during circle after tat i got confidence to do statement sums in aptitude.Thanks to mentor Mr.Samraj to make clear all doubts instantly in a polite manner…And also encouraging and motivating us in a positive way….Ur guidance is helpful to get through exam….and Ur current affairs class was very useful….keep it up sir
manjulakalyan Manjuk
RACE Student
Really satisfied with training.
All staffs are very friendly and ready to clarify oru doubts . The way they teach are really nice.
Our mentor Mr.Karthikeyan doing his very best. He's always ready to clarify our doubts without any hesitation. Circle is going good and able to learn many things.
We're lucky being a part of RACE.

One who are in Race, knows how to Practice..
Practice know's the way of success…
Siva Shankar
RACE Student
I'm very much satisfied with the training which Race provides. The facilities provided are of world class which every banking aspirant will strive for.
Library and Labs are the highlights which are to be mentioned. Practicing in lab gives students, a real time experience which everyone wishes for.
Sai Rockzz Sundeep
Cleared IBPS Clerk, RRB officer
I cleared ibps rrb po, ibps so.for po mock interview help me a lot and that's why only I performed in main interview very well. For SO mock interview provide guidance to me what are all the part am weak so it's helpful to perform the main interview.
Hello Friends,Am R. SAKTHI PRIYA race student… Got selected in SIB PO,preparing for an interview….. Mock interview conducted in race institute made me more confident and is more helpful for me…RIP process made to improve my speed in written test….English session make me to feel confident about the new type of difficulty level English questions…..
Sakthi Priya.R
RACE Student
Best institute to prepare for govt exams., There is no shortage of study materials provided., Frequent mock interviews also helps to improve skills.
super Environment for practicing exams. Lab, Library, gym, classroom, hostel facilities are here.. Perfect place for studying.
Learned a lot regarding interview and how we have to appear.