Fresh Batch Details - Trivandrum Branch
Trivandrum Branch Enquiry – 8138013030
NOTE: Fee mentioned here does not include GST. GST has to be paid separately.
| | | | |
| --- | --- | --- | --- |
| DATE | TIME | COURSE | INQUIRE / PAY ONLINE |
RACE Trivandrum Branch Address & Contact:
Office:
T.C.28 / 2377-1
Near over bridge ,
Thampanoor,
Trivandrum – 695001
 Enquire:
---
Landmark:
Opp Aries Plex SL Cinemas
---
Mon – Fri : 6.00 am to 8.00 pm, Week End : 8.00 am to 8.00 pm (Applicable for Admission and Inquiries)
RACE Trivandrum Branch Facilities
Computer lab
Our computer lab provides the exact simulation of a Real Exam..!
know more about computer lab
Solo Lab
Experience the power of distraction less practice in our SOLO Practice Lab..!
know more about RACE SOLO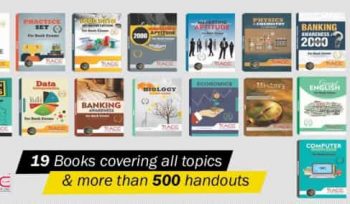 Study Materials
We strongly regard our materials as the backbone of our success. We frequently upgrade the quality of the materials …
know more about RACE Materials
Practice Village
A 12 acre sprawling campus dedicated for our students' to practice competitive exams …
know more about Practice Village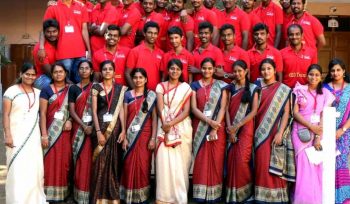 R & D Dept
It is a department directed towards the innovation and improvement of products and processes…
know more about R & D Dept
They have a totally new concept of teaching. Personal mentors are available for solving any doubt at any time in any topic. Regular online test facility is available. Study material is really good . Really helpful staff.One of the best coaching institute in chandigarh.
The facilities like Computer Lab, Library & Solo for Individual Practice, worthy & hardworking Teachers & Mentors with any time Doubt clarification class, Online Exams, etc are making this institute a Better place for Bank, SSC, Railway Govt Competitive Exams. I had my very best experience than BSC, Mahindra Institute. Thank you RACE for making me who I am.
a nice place to study , environment is nice. computer labs n library , mentor are the best part.
good experience . mentor is very nice and friendly due to this we share our problems without hesitation circle is also nice
Because of the facilities provided here like computer lab and library
very good facilities that provides us. teachers and mentor's behaviour is very nice and friendly.
ibrary 24 x 7
Lab is good for practice.
Super batch is good part of this institute.
good classroom and god materials… syllabus distribution is good… Libaray with almost all books available… Mentors are helpfull in circles and circle timings are more than we expect
Best institute in Chandigarh for banking and ssc coaching. The faculty and mentors are very hard working. Race is having a huge library and labs for practice.
Best infrastructure with spaciuos rooms . Good matrials and books in librabry is available . Better provision of labs .Well furnished classes. The most important of all is the availabilty of good staff and best mentor 👍👍
Positive points than other institutes:- 24*7 library. good teaching staff, lab facility. good revision process by the circle. a personal mentor is provided to every student. daily progress reports and solo cabin is also available for Individual study.
A great wholesome experience. RACE gives their students a complete disciplinary environment for overall growth and excellence. This is a sure-short path for entry into the public and government sectors. The faculty is extremely concerned and pro-students. They keep in check the growth on a daily basis.
Enquire "Chennai RACE - Trivandrum Branch" Now...!!