Calendar of Events - Race Cochin Branch
| DATE | COURSE | EVENT | MODE |
| --- | --- | --- | --- |
| 02-10-2018 | BANK | GANDHI JAYANTHI | HOLIDAY |
| 05-10-2018 | BANK | LAST DATE TO APPLY FOR ESIC SSO | APPLY ONLINE |
| 06-10-2018 | BANK | NIACL MAINS | GOVT EXAM |
| 06-10-2018 | BANK | INDIAN BANK PO PRELIMS | GOVT EXAM |
| 07-10-2018 | BANK | IBPS RRB OFFICE ASSISTANT MAINS EXAM | GOVT EXAM |
| 07-10-2018 | BANK | LAST DATE TO APPLY FOR SEBI GRADE-A EXAM | APPLY ONLINE |
| 10-10-2018 | BANK | LEGEND MAGAZINE DISTRIBUTION | MATERIAL DISTRIBUTION |
| 10-10-2018 | BANK | LAST DATE TO APPLY FOR IBPS CLERK EXAM | APPLY ONLINE |
| 13-10-2018 | BANK | IBPS PO PRELIMS EXAM | GOVT EXAM |
| 13-10-2018 | KPSC | SECRETARIAT ASSISTANT EXAM | GOVT EXAM |
| 18-10-2018 | BANK | AYUDHA POOJA | HOLIDAY |
| 19-10-2018 | BANK | VIJAYA DHASAMI | HOLIDAY |
| 20-10-2018 | BANK | IBPS PO PRELIMS EXAM | GOVT EXAM |
| 21-10-2018 | BANK | IBPS PO PRELIMS EXAM | GOVT EXAM |
RACE Cochin Branch Address & Contact:
Visit Us
Thomson Chambers,
Pallimukku Junction,
S.A. Road,
Ernakulam,
Kochi – 682 016
 Enquire
RACE Cochin Branch Facilities
Computer lab
Our computer lab provides the exact simulation of a Real Exam..!
know more about computer lab
Solo Lab
Experience the power of distraction less practice in our SOLO Practice Lab..!
know more about RACE SOLO
Study Materials
We strongly regard our materials as the backbone of our success. We frequently upgrade the quality of the materials …
know more about RACE Materials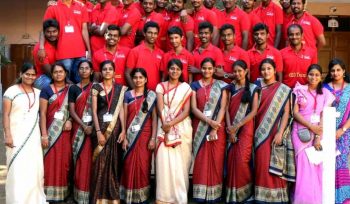 R & D Dept
It is a department directed towards the innovation and improvement of products and processes…
know more about R & D Dept
Enquire "Chennai RACE Institute - Cochin Branch" Now...!