TNPSC Group 2 Mains FREE Materials
Download TNPSC Group 2 Mains Exam - FREE Materials as PDF from Veranda Race TNPSC
TNPSC Group 2 Mains Materials – Free Download PDF
Dear RACE Students and followers,
Tamil Nadu Public Service Commission (TNPSC) is all set to release the TNPSC Group 2 Prelims Examination results in the month of July, 2022. 
Our Veranda Race TNPSC Team has begun the Offline Classes for the TNPSC Group 2 Mains Exam Preparation in all the branches of Veranda Race. Students who have started their preparation for the TNPSC Group 2 Mains Exam are participating in the TNPSC Group 2 Mains Program in our Veranda Race premises on all the days of the week. 
Our Veranda Race TNPSC Team have prepared the TNPSC group 2 Mains materials with high precision and quality so that these materials will be useful to the students and these are meticulosly prepared by present TNPSC Group I, II & IV Officers and trainers. 
Check out our TNPSC Group 2 – Mains program from the following Link. 
Download TNPSC Group 2 Mains – Materials FREE PDF
The following books are provided by our Veranda Race TNPSC Team for the TNPSC aspirants who are preparing for the TNPSC Group 2 Mains Examination. 


Tamil Nadu Administration (Part – I)
TNPSC Group 2 Mock Test Question Paper (along with Answer Key) – (Both Tamil & English Medium)
Mind Map for Current Affairs
Social Issues (Tamil & English Version)
TNPSC Group 2 Mains Materials - FREE PDF
Want to Know about our Veranda Race Courses?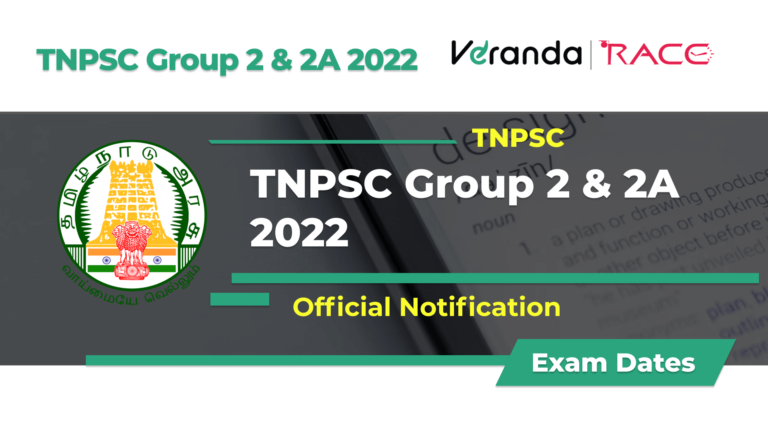 We'll inform you of the important things you need to know before deciding which is better: SSC exams or TNPSC exams. In most SSC exams, you will have to clear a total of four tiers in order to get the appointment letter from any organisation.
Read More »
Want to crack TNPSC Exam this year?
JOIN TNPSC CourSe in RACE INSTITUTE TODAY