Courses offered in RACE Institute
Bank Exam Coaching
Our Banking Course includes coaching for Bank Exams like IBPS, SBI, RBI, NABARD & Private Bank Exams and Insurance Exams like LIC, GIC, NICL Exams
SSC Exam Coaching
Our SSC Course includes coaching for SSC Exams like CGL, CPO, CHSL, MTS, Stenographer, & supports Exams conducted by Railway, Intelligence Bureau, India Post
RRB NTPC Coaching
Our Railway Course includes coaching for ALP, NTPC, ASM, & Non-Technical Exams conducted by RRB and Group D, Technician Exams conducted by RRC
State PSC Coaching
TNPSC & Kerala PSC
Our State PSC Course includes coaching for State Level Recruitment Exam conducted in Tamilnadu & Kerala.
Circle Program
Strengthening the grip over Basics concepts by teaching shortcuts and mind calculation techniques…
Extreme Circle
After fundamental improvements, one has to practice tougher level questions to compete in the competition…
Real Intensive Program
More than 5000 High-Level Questions to practice with about 60 Online Mock tests with doubt clarification session…!
Super Batch
The 60 days Special Practice Program for our top class students to clear Bank & SSC Competitive exams that appear near future.
Night Shift Program
Night Shift Program for Working people. We would bend backward when it comes to the question of accommodating special needs of students.
Mock Interview
A team of experienced Panel Members to train the students' facing the Interview with confidence.
We don't ask you to Practice..!
But, we make you Practice..!
RACE Features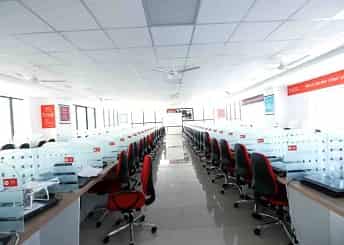 Chennai RACE Institute is releasing "Registration ID and Password" of the Cleared Candidates to differentiate from the institutes releasing fake results.
What are you waiting for?
Join our Institute and become an Officer in any Bank or Government Organizations
They have a totally new concept of teaching. Personal mentors are available for solving any doubt at any time in any topic. Regular online test facility is available. Study material is really good . Really helpful staff.One of the best coaching institute in chandigarh.
Sangeetha Ammasi
,
The facilities offered like computer labs which have 250 operational computers &the library which contains best books of various authors of all Banking & SSC & The Last but not the least Worthy & Hardworking Teachers& Mentors with proper Doubt clearing SOLO sessions & each day there is an Online Exam so that u get full exposure to online system ,Make this institute a better place to study in & are better than all other institutes like Mahindra ,BSC. I had my best experience here & i am thankful to the coaching centre.
RITHIK DHAR
,
a nice place to study , environment is nice. computer labs n library , mentor are the best part.
Ishwan Ladhar
,
good experience . mentor is very nice and friendly due to this we share our problems without hesitation circle is also nice
Monika Tholia
,
Because of the facilities provided here like computer lab and library
Ronit Dhar
,
very good facilities that provides us. teachers and mentor's behaviour is very nice and friendly.
Mamta Karwasra
,
ibrary 24 x 7
Lab is good for practice.
Super batch is good part of this institute.
rajat walia
,
good classroom and god materials… syllabus distribution is good… Libaray with almost all books available… Mentors are helpfull in circles and circle timings are more than we expect
Manisha Azad
,
Best institute in Chandigarh for banking and ssc coaching. The faculty and mentors are very hard working. Race is having a huge library and labs for practice.
Gaurav Kathania
,
Best infrastructure with spaciuos rooms . Good matrials and books in librabry is available . Better provision of labs .Well furnished classes. The most important of all is the availabilty of good staff and best mentor 👍👍
Shivangi Shalley
,
Positive points than other institutes:-
24*7 library.
good teaching staff
lab facility.
good revision process by circle.
personal mentor is provided to every student.
daily progress report
solo cabin are also available for alone study.
atul grewal
,
A great wholesome experience. RACE gives their students a complete disciplinary environment for overall growth and excellence. This is a sure-short path for entry into the public and government sectors. The faculty is extremely concerned and pro-students. They keep in check the growth on a daily basis.
Karan Gupta
,