Puducherry Branch
PUDUCHERRY– earlier called Pondicherry – a French colony for decades, is about to enter RACE map with a full-fledged branch. Puducherry is a union territory, with a chief minister and a Governor.
What distinguishes Puducherry from several other states in India is its impressive literacy level, both among men and women. Although geographically very small – just a speck in India map, it stands apart in the field of education. It can well be the envy of many other developed states.
Courses Offered in Race Puducherry Branch
There are numerous employment opportunities in the Banking and Insurance sectors. Our aim is to help you benefit from these opportunities.
Banking Course includes coaching for the following exams:
IBPS Exams: IBPS Clerk, IBPS PO, IBPS RRB (Officer & Assistant), IBPS Specialist Officer (IBPS SO)*
SBI Exams: SBI Clerk, SBI PO, SBI SO
RBI Exams: RBI Grade B, RBI Assistant
NABARD: Assistant Manager & Assistant Exams
Insurance Exams: ADO, AO, AAO Job positions in LIC, UIIC, NICL, NIACL, GIC, IRDA, OICL insurance companies
Private Bank Exams: Manipal Bank Exams, Karur Vysya Bank, Laxmi Vilas Bank, ICICI Bank, Tamilnad Mercantile Bank, South Indian Bank, and Repco Bank etc.
Students, who are eligible to appear for these exams can choose our Bank Course to crack the exam in their first attempt. As 80% of the syllabus of all Banking & Insurance exams are the same, just with a smart push you could be placed in any of the Bank or Insurance organizations.
Bank Course Fee: Rs. 13000/- (+ GST)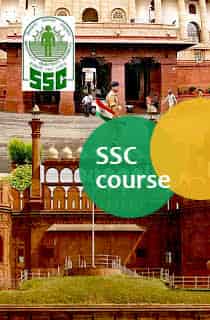 Who would possibly say, I won't prefer Central Govt Jobs? When it's falling towards you, do you accept it or make a step away from it? It is always the best choice for any aspirant to choose Central Govt Career opportunities. There are numerous and we are covering few of the exams which are conducted by Staff Selection Commission.
Candidates who can attend the following exams can join SSC Course to make the way brighter.
SSC Exams: CGL, CPO, CHSL, MTS, Stenographer Exam
Central Ware housing Ltd Exams: Management Trainee
Railway Exams: NTPC, Ticket Collector, RRC Exams, etc.
Other Central Govt Exams: ESIC: LDC & UDC
FCI: Assistant Grade – III
Intelligence Bureau: ACIO
India Post: Post man, Mail Guard & MTS
SSC Course Fee: Rs. 15000/- (+ GST)
Coaching is provided for following TNPSC Services / Recruitments
Candidates who are eligible to appear for the following exams can join TNPSC Course in RACE Institute and win the competition easily.
TNPSC GROUP – I SERVICES
TNPSC GROUP – II SERVICES (Interview Post)
TNPSC GROUP – IIA SERVICES (Non-Interview Post)
TNPSC GROUP – IV SERVICES
TNPSC Village Administrative Officer (VAO Exam)
With our TNPSC Course, candidates can also attend exams like TET, SSC CHSL, SSC MTS, TRB Exams. Though these exams are having the similar syllabus, aspirants could possibly crack these exams with little more efforts.
TNPSC Course Fee: Rs. 14000/- (+ GST)
Facilities
Computer lab
Our computer lab provides the exact simulation of a Real Exam..!
know more about computer lab
Library
Library, source of our Success; houses more than 8000 books on all subjects..!
know more about RACE Library
Solo Lab
Experience the power of distraction less practice in our SOLO Practice Lab..!
know more about RACE SOLO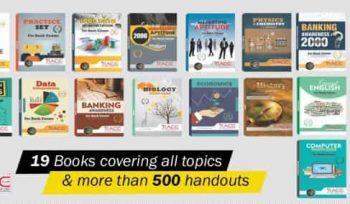 Study Materials
We strongly regard our materials as the backbone of our success. We frequently upgrade the quality of the materials …
know more about RACE Materials
Practice Village
A 12 acre sprawling campus dedicated for our students' to practice competitive exams …
know more about Practice Village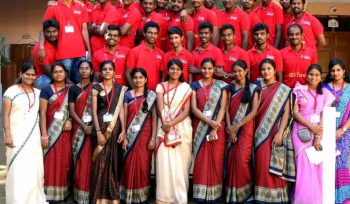 Research & Development
It is a department directed towards the innovation and improvement of products and processes…
know more about R & D Dept
There are as many as 116 engineering / Arts and science colleges – and hold your breath! 75,000 students emerging from them every year knock at the corporate doors for jobs. Job quest is the trickiest challenge for them. The unemployment rate is huge and disconcerting.
However, on the other hand, Banks having come of age, woo the students with tantalizing job offers. In order to grab these opportunities, they have to acquire certain skills and clear entrance exams. RACE steps in and acts as the catalyst in their job quest.
With RACE setting up a centre here, Puducherry students can heave a sigh of relief – they now have a ray of hope. RACE will be in their midst, egging them on, encouraging, training, grooming and handholding them and help reach their career goals.
The spectre of unemployment will soon be replaced by the joyous career development, with RACE dropping anchor in Puducherry. RACE will unleash a feature-rich training program for the focused students. Students are reassured with improved job opportunities. They have much to hope for.
Race is the best place to prepare for banking. Staffs here are well talented and are well trained in teaching and clearing the doubts. The schedules for classes and other programs say, Basic circle, super batch programs are well scheduled and are processing in a very good manner. If we utilize race, we'll definitely be a bankers soon.
Once I had a fear on aptitude questions… But after joined in race banking institute. I can clearly see my knowledge growth on aptitude section .. and the study circle program is going very well .. the efforts made by our faculties are unforeseen
Pradeep Stud
RACE Student
Race is the best institute for bank and ssc coaching. Their way of coaching is different like basic circle, extreme circle and Real Intensive program. Their surprise test like samrat and legend exams are very innovative one for encouraging the students studying activities. They providing updating study material for us. Thank you for this service…
Vaishali Govindaraj
RACE Student
I m saranya.enrollment num:c-B100417-MOR-049.
I would like to share about afternoon session.circle s very useful for us.our mentor s karthikeyan sir.he has help as to solve sums nd also he say some tricks nd shortcuts.
I like to notice tat;race providing many materials for each topics.
Race institute taking more care on our career goal by conducting many online and offline test.
Saranya Panneerselvam
RACE Student
BATCH – APR10
C-B100417-MOR-034
Circle is is the best place to excel ourselves. Mentor Karthikayen guides us to solve the questions in a short span of time and improve our speed. Apart from aptitude we discuss current affairs and static gk as well.I ,personaly have improved myself in the circle practice session.
Anchita Nair
RACE Student
Circle and circle materials are very useful.i have learned many concepts and shortcuts during circle after tat i got confidence to do statement sums in aptitude.Thanks to mentor Mr.Samraj to make clear all doubts instantly in a polite manner…And also encouraging and motivating us in a positive way….Ur guidance is helpful to get through exam….and Ur current affairs class was very useful….keep it up sir
manjulakalyan Manjuk
RACE Student
Really satisfied with training.
All staffs are very friendly and ready to clarify oru doubts . The way they teach are really nice.
Our mentor Mr.Karthikeyan doing his very best. He's always ready to clarify our doubts without any hesitation. Circle is going good and able to learn many things.
We're lucky being a part of RACE.

One who are in Race, knows how to Practice..
Practice know's the way of success…
Siva Shankar
RACE Student
Highlights of RACE Institute
Unlimited Validity Online Login Credential

Special Sessions on Banking Industry, handled by field experts

Daily Offline Exams

Focus on General English Section

Night shift / Third Shift Program

Fundamental Classes for Non-Maths / English background students

ISO 9001: 2008 Certified Coaching Institute

Class Room and Practice Hall with ample space

Flexibility in Batch Timing

Current Affairs Audio Sessions

Promotional Exam (JAIIB) Course for Bank Officers (Free for RACE students)
Daily Free News Papers

RACE Care – A guiding team for all students

Pay once and Practice till you get placed