Faculty Members & Trainers
Teachers, I believe, are the most responsible and important members of society because their professional efforts influence the future of the earth.
"One man army" can work sometimes and in some cases, but it may not win always.

RACE is not such a kind to rely on one person but an army of men who lead to success.
Ex-Senior Officer from RBI, NABARD and other leading banks, IIM & Anna University alumnus and other stalwarts with more than 35 years experience in their field of expertise are taking classes in our institution.
We also have a team of Mentors who have significant knowledge in respective fields to guide our students throughout their journey, develop our materials and support practice programs.
"Mentors work is to guide you and make you practice"
On joining the "RACE" you get assigned to a MENTOR exclusively for assessing and guiding your activities, skills, ambitions, strengths and weaknesses, punctuality and analyzing your scores in tests and the like for a full-fledged assessment of your competence and readiness.
"The average teacher explains complexity;

the gifted teacher reveals simplicity."
Know about some of our senior faculty members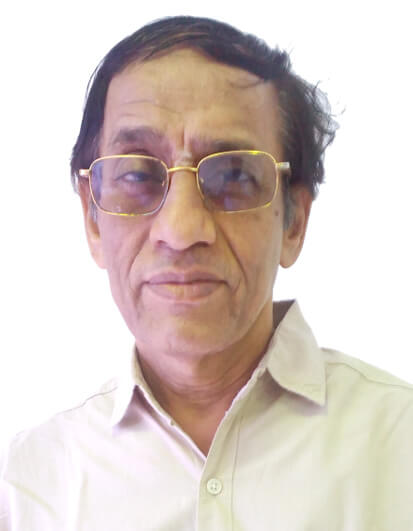 Shri. L. Veera RaghavanEx Senior Officer from RBI & NABARD
M.Sc (Maths), M.A (Economics), CAIIB
26 years experience in Reserve Bank of India (RBI) and NABARD together and who retired as a Deputy General Manager from National Bank for Agriculture and Rural Development followed by 13 years experience in Project Consultancy in the Development Sector (Micro-finance).
He has four years experience in coaching students in all the subjects for competitive examinations.
Shri. Md Asad Jan38 Years experience in Banking
Expert in conducting Interview
He joined Canara Bank as a Probationary Officer in 1973.
Served for over 38 years in Canara Bank, Banaras State Bank and Bank of Baroda at Bangalore, Chennai, Madurai and North India. Retired as Assistant General Manager in 2011
Along with the experience in conducting interviews for different posts in Banks, he has the distinction of being em-paralleled in IBPS Interview team.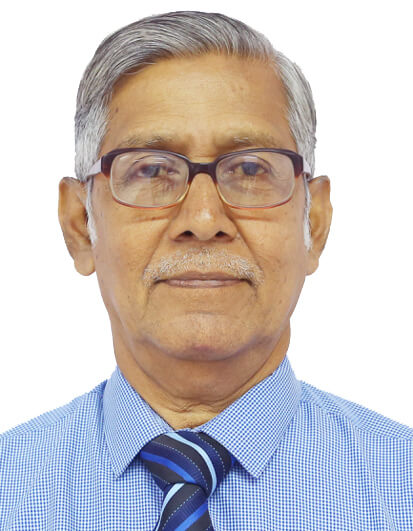 Shri. Manoharan30 Years experience in SBH & IOB
Expert in HR & Banking Awareness
He is an expert in imparting HR and Banking Knowledge at RACE Bank and SSC Exam Coaching Institute and has 30 years experience in State Bank of Hyderabad and Indian Overseas Bank.
Shri. Gopala Krishnan33 years experience as CPSU Officer
Expert in handling General English
He is an expert in handling General English and Interview programs. He has been guiding students of RACE for attending interviews and helping them develop their communication skills for effective Interview performance.
Shri. AdhirajanManager (Retd) from Lakshmi Vilas Bank
M.COM, C.A.IIB, DIBM (BGL)
He is handling Banking Awareness and Mock Interview Programs in our Institution.
Shri. Sampath Kumar. SIIM Calcutta
He comes with over 26 years of rich experience in Information Technology industry. He has held management positions in several multi-national companies, India and abroad.
He holds MBA(F), Business Leader Program (BLP) from Indian Institute of Management (IIM-C). With a passion towards academics and mission to influence positively and transform youth, he is associated with several corporates, business schools & Tech-institutes.
He handles Quantitative aptitude and soft skills for R.A.C.E Bank Coaching Institute.
Shri. Venkateshwaralu38 Years experience in State Bank of India
He worked in Royal Bank of Scotland, Repco Home Finance, National Stock Holding, Industrial Finance Corporation Of India Limited and Madras University.
Shri. AravindanCheif Operation Officer - RACE
He is an expert in handling Logical and Critical Reasoning, he can teach you how to solve any reasoning based question in few seconds. He will make you love the reasoning subject. He has cleared 11 bank exams, just to prove a point "its easy when the secret is known".
Shri. Mohammed UsmanExpert in handling Logical Reasoning
He has Cleared all the types of TNPSC Exams Group IV, Group II-A (Non-Interview), Group II (Interview post) Group I (to be interviewed in 2017) and VAO Exam for four consecutive years.
In Staff Selection Commission recruitment, he has cleared CHSL in the year 2013, cleared Combined Graduate Level (CGL) Mains Exam for 4 consecutive years (2013 to 2016), Cleared MTS in the year 2015. He also cleared Tamil Nadu Forest Department Exam and currently employed in Indian Railways as a Junior Engineer.
He is handling Logical Reasoning section in Chennai RACE Coaching Institute.
Shri. VenkatesanRetd. Chief Manager State Bank of India
35 Years experience in State Bank of India Chennai from where he retired as Chief Manager.
He has been taking Banking awareness, English classed in the Institute and also appears as one of the interviewers in our Mock Interview conducted for  candidates selected in IBPS and other Bank exams.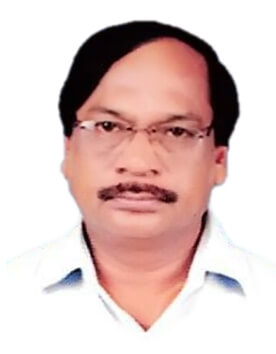 Shri. R. BaluBSC (Agri), CAIIB
He has served as Deputy Agricultural Officer in the Department of Agriculture government of Tamilnadu – 2 years (1978 to 1980). Has 33 years experience as an Officer in IOB including 7 years experience as a senior faculty member and retired as AGM from Delhi Regional Office in September 2013.
He is one of our senior faculty members handling Current Affairs and Banking Awareness sessions. He is also involved in conducting Mock Interviews and R and D works.
Shri. P. V. Gopalakrishnan Msc (Maths), CAIIB
He is an Ex-Chief Manager from State Bank of India with more than 39 years experience. Taken classes under Pradhan Mantri Kaushal Vikas Yojana on behalf of NSE.
He is handling Quantitative Aptitude, Banking Awareness and English sections and involved in Mock Interview and Research and Development Team.
Shri. P. ElangovanB.Sc, MBA
Has 30 Years experience as Officer in Syndicate Bank. An expert in Quantitative Aptitude worked as a Quantitative Aptitude Trainer for GMAT / GRE / SAT Exams for more than 5 years. He is handling the same in our Institution.
Shri. Soundar Rajan P. RMaster of Arts and Economics, BL
Has rich experience of over 12 years as English faculty with TIME and IMS. Handled CAT, GRE, GMAT and CRT Programs in various colleges. Presently handling Special English classes at our Institution. Involved in R and D (English) Team.
Ms. Priya KrishnanBA Corporate secy, M.Sc in Guiding and counseling
PG – Diploma in computer programming and Certified courses in HR

Academically well qualified.
Ms. Priya has excelled in a teaching career spanning over two decades, landed several corporate assignments, training their personnel and honing communication and soft skills.
She has also handled campus recruitment training (CRT) for Engineering college students training them in soft skills and communication. She is handling General English section in our Institution.
Smt. Kalpana SharmaMA (English, History), B. ED (English), SET (History), NET (English), UPTET, CTET

Experience: 10 years teaching experience in Delhi for UPSC candidates, SSC, banking and different other exams like CTET, TGT, PGT, NET, JRF
Special Achievement: Received prestigious awards from the State Governor, President of India.  Became Interview Candidate for the two consecutive years in UPSC Exam.
Want to become a Bank / Central Govt Officer?
Fill up the form and get a call from us
Highlights of RACE Institute
Unlimited Validity Online Login Credential

Special Sessions on Banking Industry, handled by field experts

Daily Offline Exams

Focus on General English Section

Night shift / Third Shift Program

Fundamental Classes for Non-Maths / English background students

ISO 9001: 2008 Certified Coaching Institute

Class Room and Practice Hall with ample space

Flexibility in Batch Timing

Current Affairs Audio Sessions

Promotional Exam (JAIIB) Course for Bank Officers (Free for RACE students)
Daily Free News Papers

RACE Care – A guiding team for all students

Pay once and Practice till you get placed